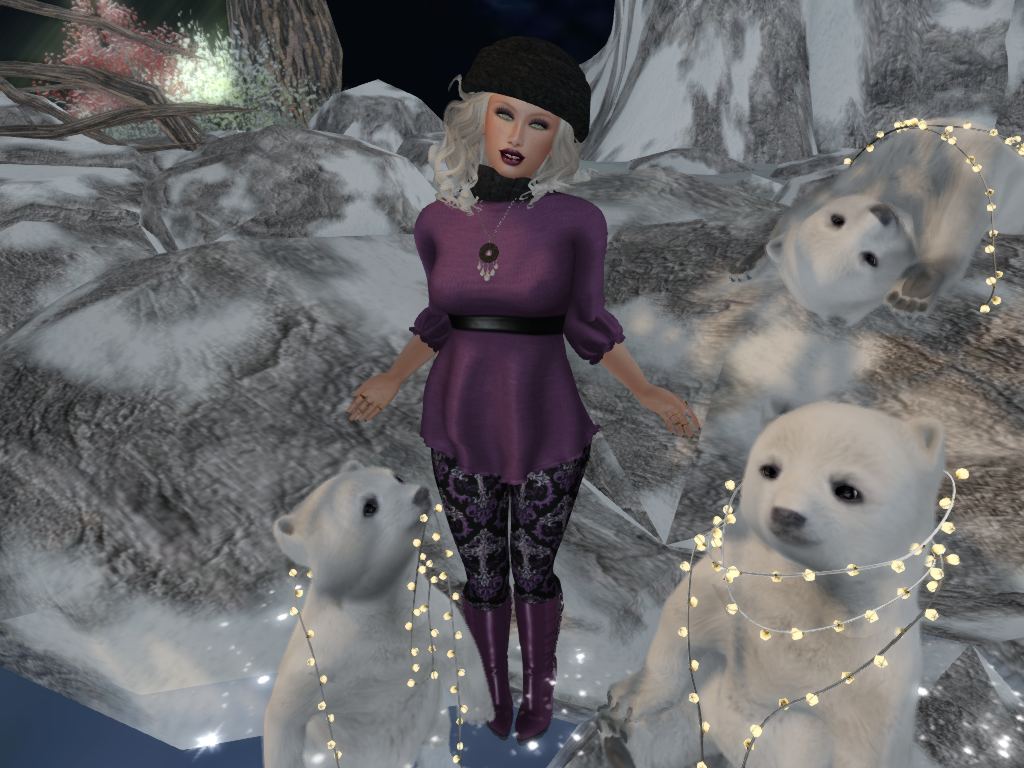 I made three new friends today while I was out having a Winter stroll. Good thing I was all snuggly warm in my new goodies from Sn@tch.
First I snapped up this new hair called "Estelle". It comes with all the great hair colors you can get at Sn@tch. There are two versions, rigged and unrigged and the knitted hat has it's own HUD of 14 Sn@tch-a-licious colors. Perfect for all those winter outings!
Fell in total love with this new sweater dress called "Bindi." The details like the black leather belt and flowing hem are super cute over jeans, leggings or just wear it as a sexy mini. With a 24 color HUD, you will find plenty of ways to make "Bindi" your own.
I grabbed one of my fav older releases, a legging set from Sn@tch to layer the "Bindi" over. This set is the "Solstice" legging and comes with system and applier HUDS both. There are 10 funky patterns to spice up any outfit. Not the first time I wished RL had appliers, lol.
Rounded the outfit out with the new Sn@tch "Kandie" Boots. These are Leather with black accents, shiny O rings, and corset lacing up the backs. The stacked heel and rugged sole make these the perfect cold weather boot. They come with a 24 color HUD to match all your winter fashions.
The necklace is an older release from Sn@tch as well. The "Crystal Gypsy" is not available anymore but still remains one of my favorite pieces.
Check out the Detail pictures below and get to the Mainstore and "Sn@tch" up all these amazing pieces.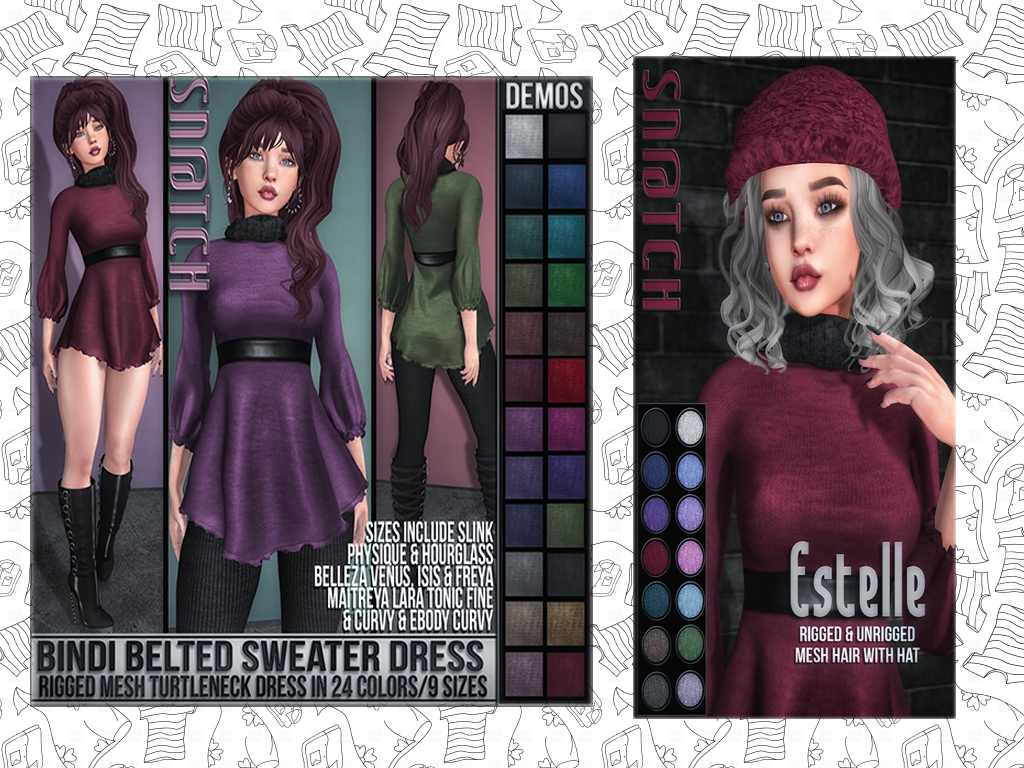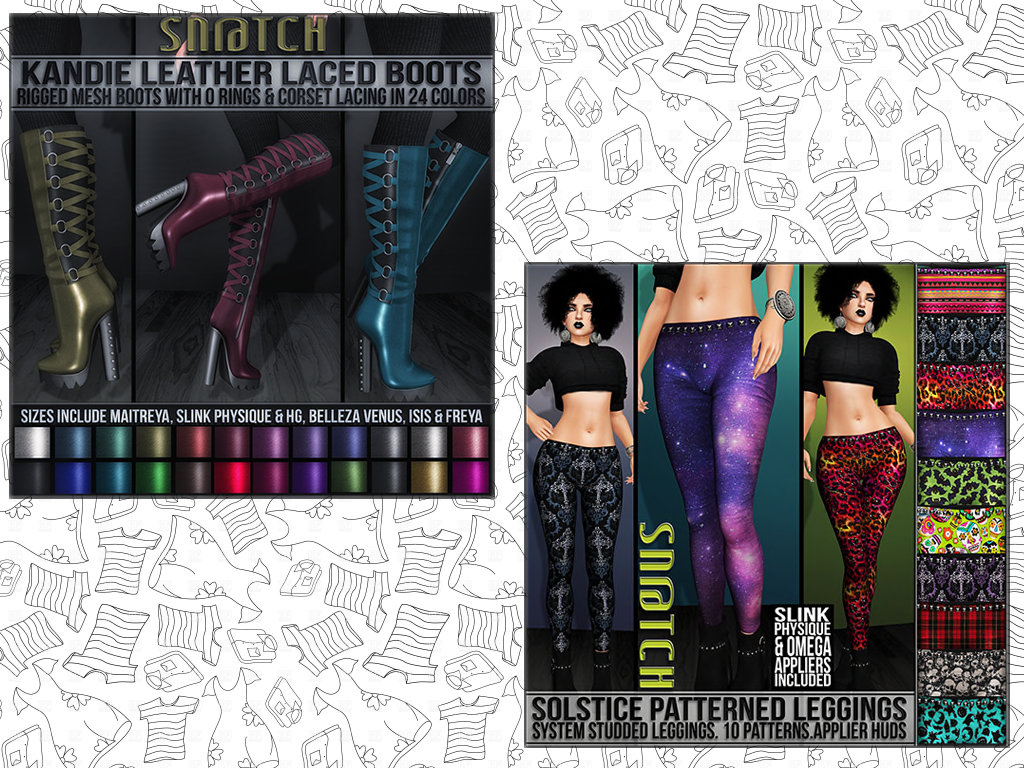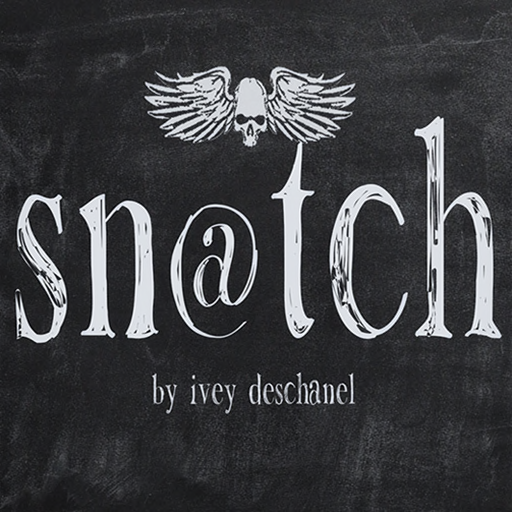 Lips Eye Shadow: #Adored
Pose: Paper Rabbit
Bears: Gabriel
Shot at The Copa
Body, Hands and Feet: Maitreya Lara
Shape: Sangi's Own Creation
Head: Catwa
Skin: Lumae
Ears: Mandala
Ring: On a Lark *OAL* Lover's Ring Hers – Forever and A Day Silver