So I started wardrobing my goodies from the #POE hunt today and the first item I opened was this one: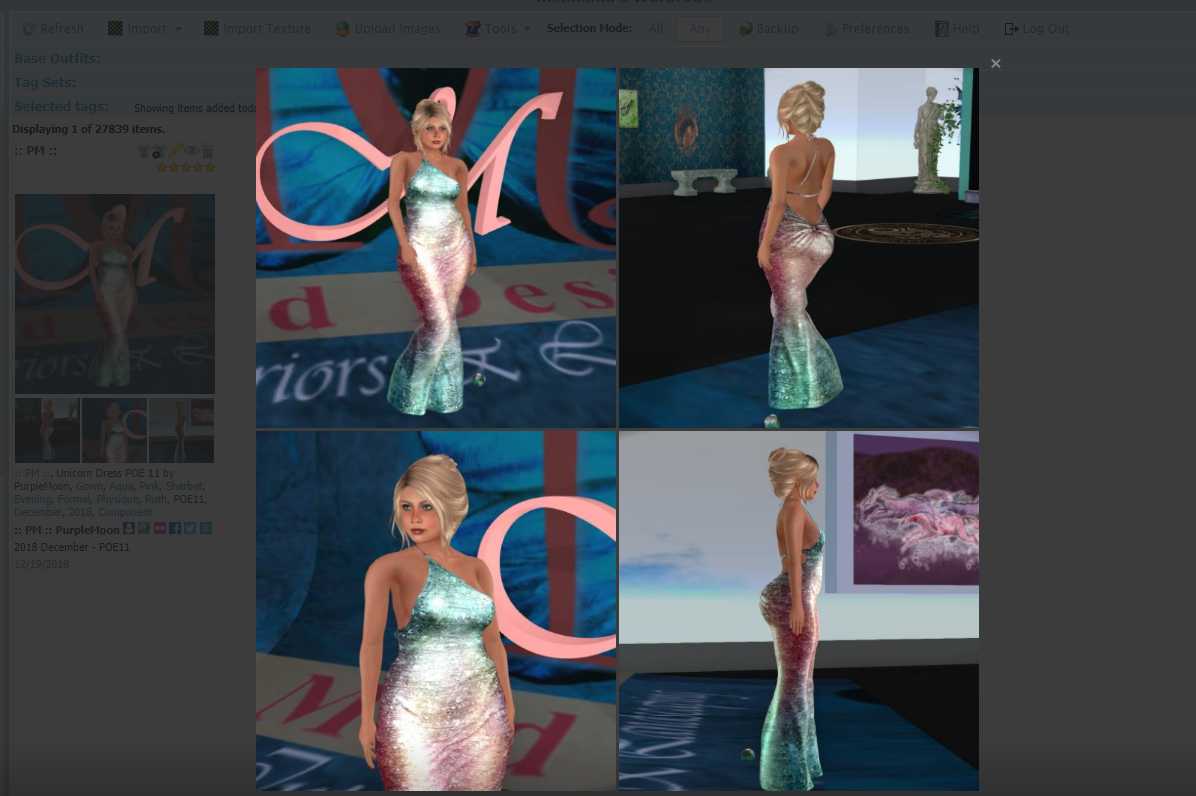 Not only is it amazing, it fit my Ruth RC3 mesh body perfectly without any need to alpha in my case (well, other than my feet becaue I'm short and they stuck through the buttom of the dress). Granted, different shapes may lead to different results but the usual glitch areas for physique clothes on Ruth were all but absent here. 
Anyway, this is the Unicorn Dress from PurpleMoon Creations (which by the way, has the cutest couple ever as its RL owners - check out their profiles!).
So yeah, this was free.