Pixel Alien Earrings & Decor are now available at Loading... and are 25% off!

• Earrings are unrigged, modifiable and easy to fit to your avatar
• Decor is 1 Land Impact and also modifiable!

Both come with all 6 colors included

Available at Loading... July 9th - 29th
Taxi To Loading... | http://maps.secondlife.com/sec....ondlife/HILTED/187/2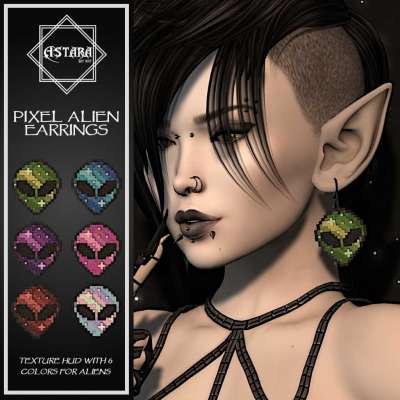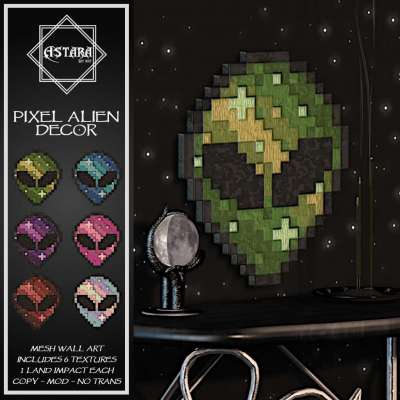 Please log in to like, share and comment!