Henlo! There is a big sale going on over at the Short Leash sim as we celebrate the last week of the hunt! Many of the stores are hosting a sale, including Astara! Items in the store on sim are 30%, and don't forget to grab the 10L hunt items

Astara at Short Leash: http://maps.secondlife.com/sec....ondlife/Jumpers/161/

Hunt Info: https://shortleash.online/2019..../10/01/🎃-kink-or-tre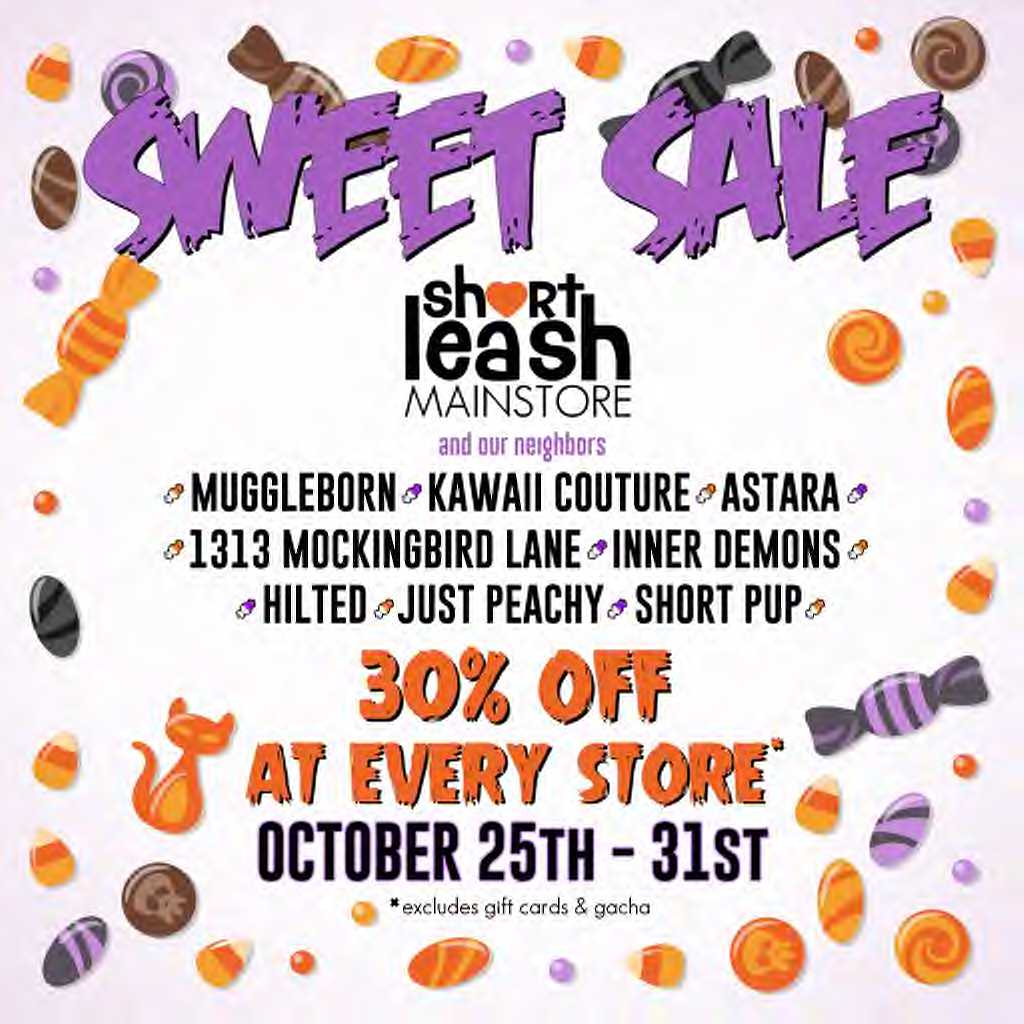 Please log in to like, share and comment!