IT'S DELIVERY TIME!

Builder's Box Snowstorm is ready for delivery. To access all 12 exclusive winter goodies this round, simply wear your Snowstorm Access Card and click to receive the HUD for this round.

Enjoy and thank you always for your support! ☃❄

Redeliveries can be claimed at our HQ.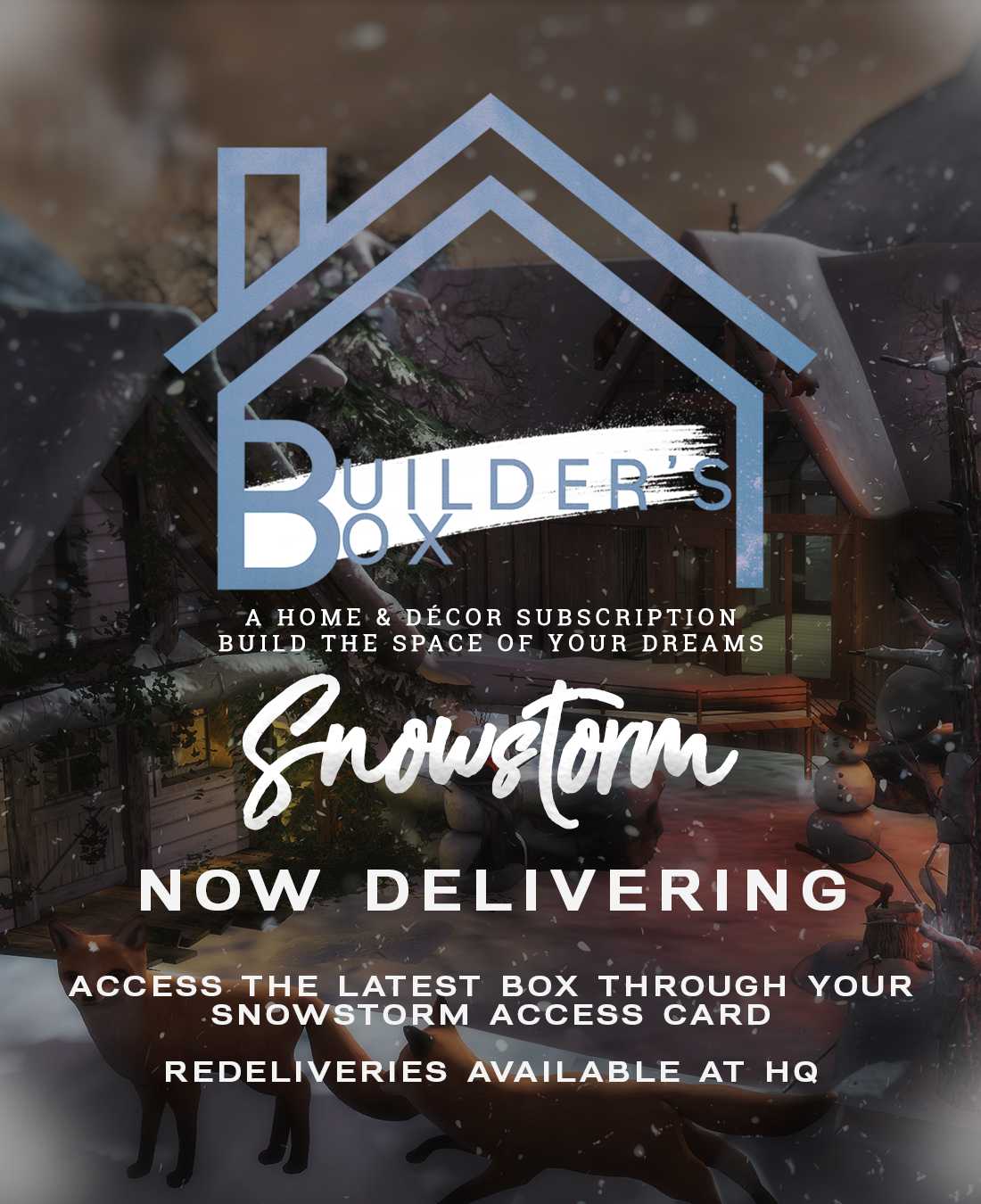 Please log in to like, share and comment!