Get cosy with this brand new winter set from Architect. featuring 6 individual pieces to bring some hygge to your bedroom!

It's your FINAL weekend to pre-order as Builder's Box Snowstorm delivers on December 4 @ 4pm SLT! ☃❄

LM: http://maps.secondlife.com/sec....ondlife/Hell%20Fire/
Marketplace: https://goo.gl/ns1Bwu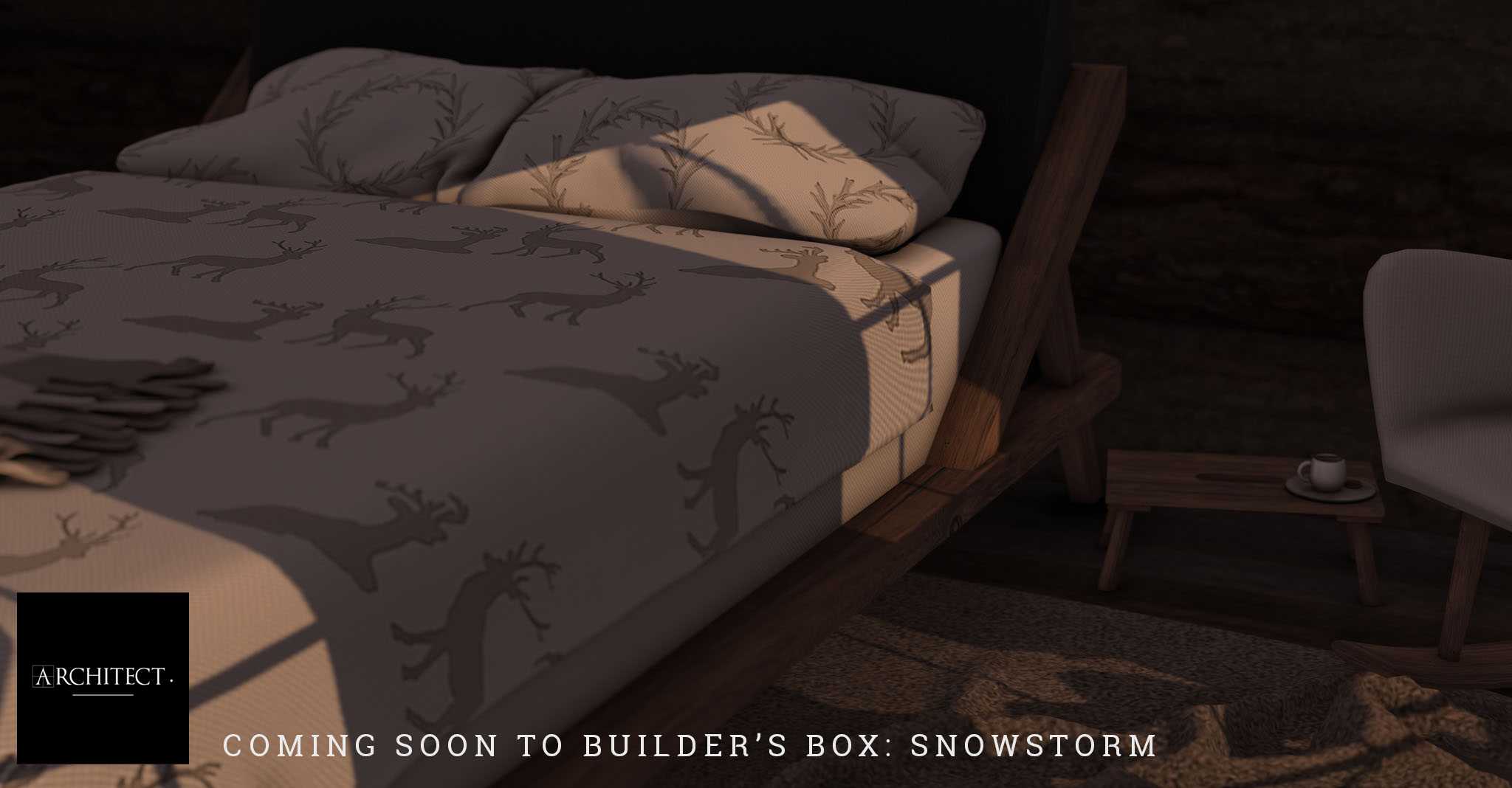 Please log in to like, share and comment!