TIME FOR HELLO TUESDAY!
JUST ONE DAY FOR 50L$ AND 50% OFF SALE DEALS!
Find all info and direct SLurls @ https://cosmopolitansl.blogspo....t.com/2019/12/hello-
"Hello Tuesday is weekly discount event with Cosmo stores, direct SLurls to every item you can find next to each vendor picture."
Enjoy!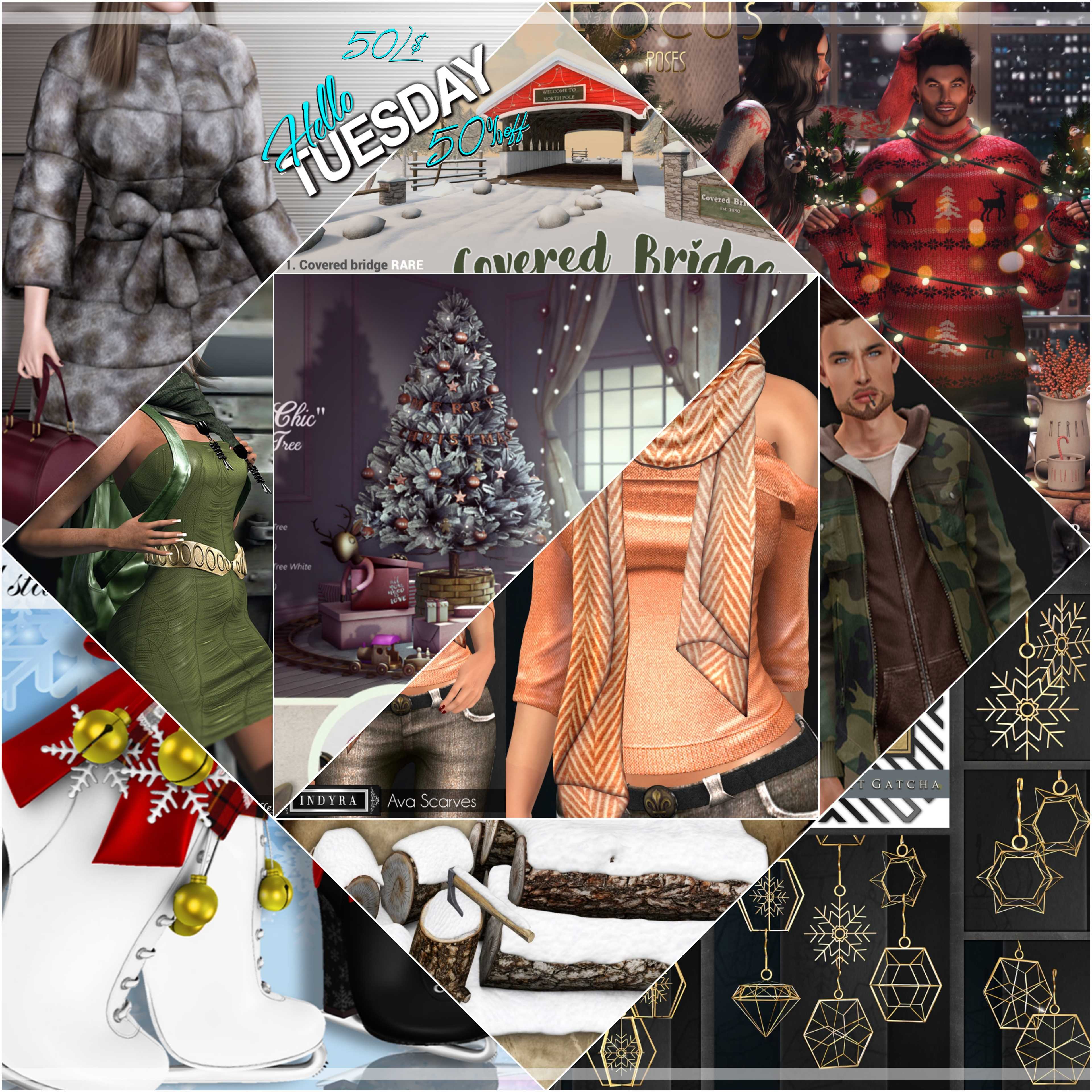 Please log in to like, share and comment!