Calling all Steampunk fans! SLS has a surprise for you! SteamTrunk vol 1 is coming to you this August! Pre-Orders will open at $1000L on this Wednesday the 17th. Previews will begin shortly after and run until release day. Check below for more info

WEBSITE: http://secondlifesyndicate.com/sls-crates/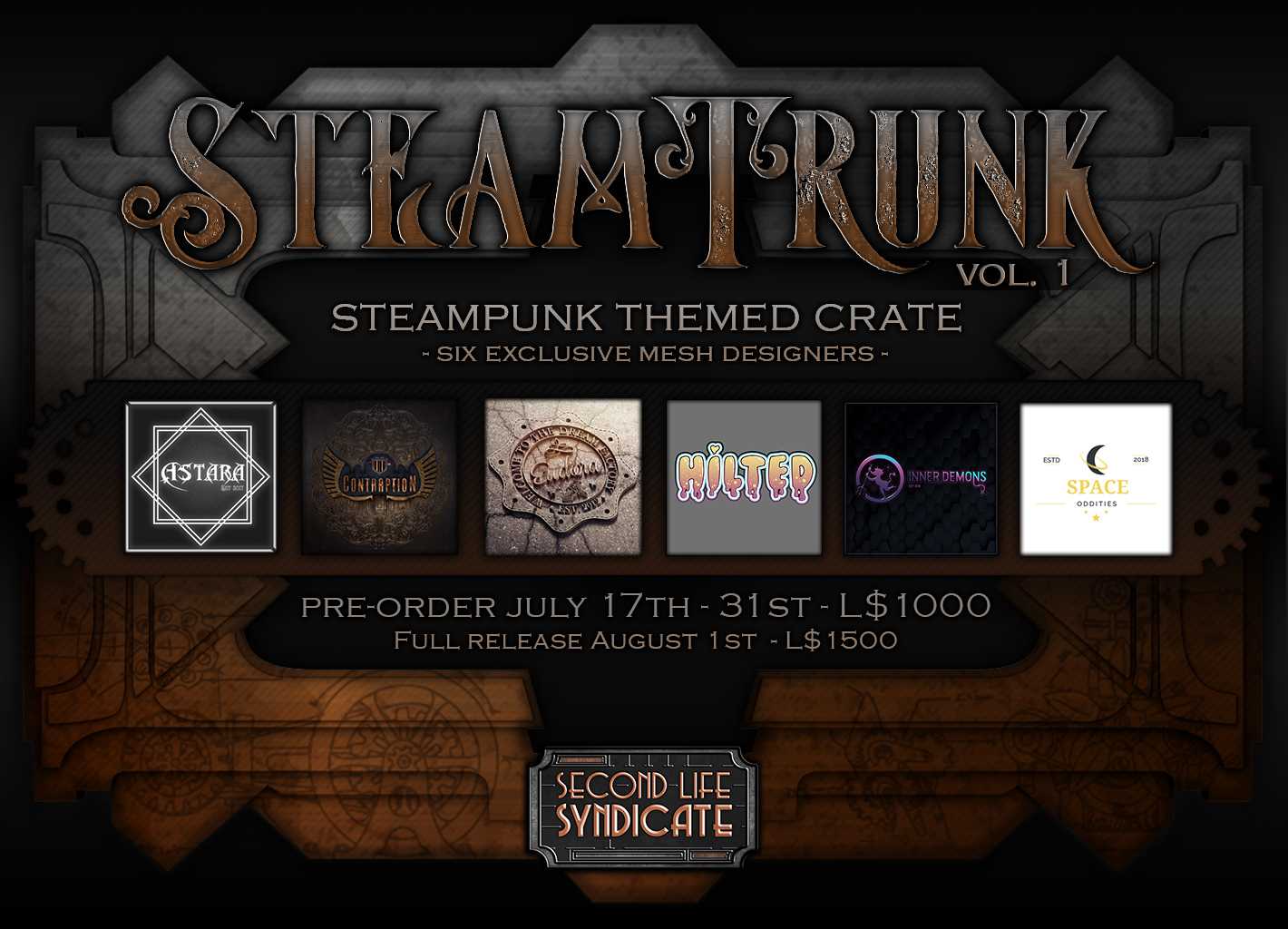 Please log in to like, share and comment!