Syndicate Sunday is here and with a new spin! Its a 50% off monthly mainstore sale. So from July 7th - July 14th you can grab my Princess Piercing set for just 100L!

• Unrigged and easy to fit
• Modifiable making resizing and tinting easy
• Comes with Texture HUD 4 Metals & 10 Gems
• Texture Metals and Gems separately

Taxi: http://maps.secondlife.com/sec....ondlife/Bietschhorn/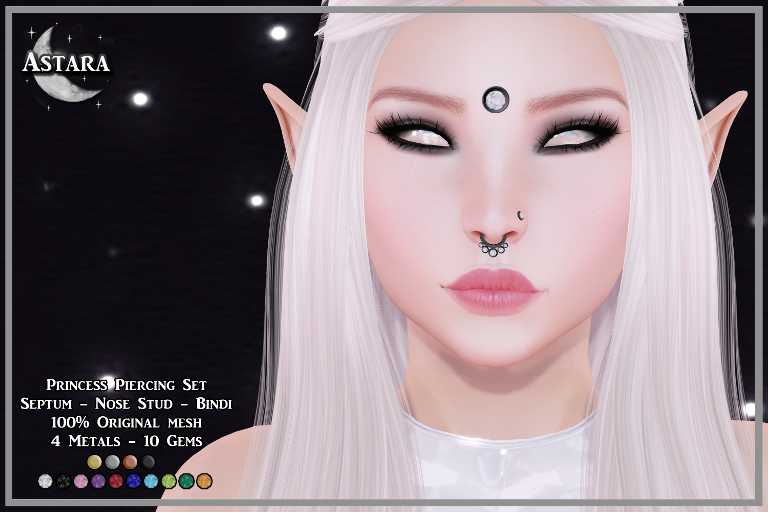 Please log in to like, share and comment!