This Violetility couch has been remade with new mesh, textures, materials, animations, and scripts! It is now packaged with light and dark variants, PG or adult versions, and access control options. The revamped update is just 75L this week for the Saturday Sale!
SLurl: http://maps.secondlife.com/sec....ondlife/Violetility/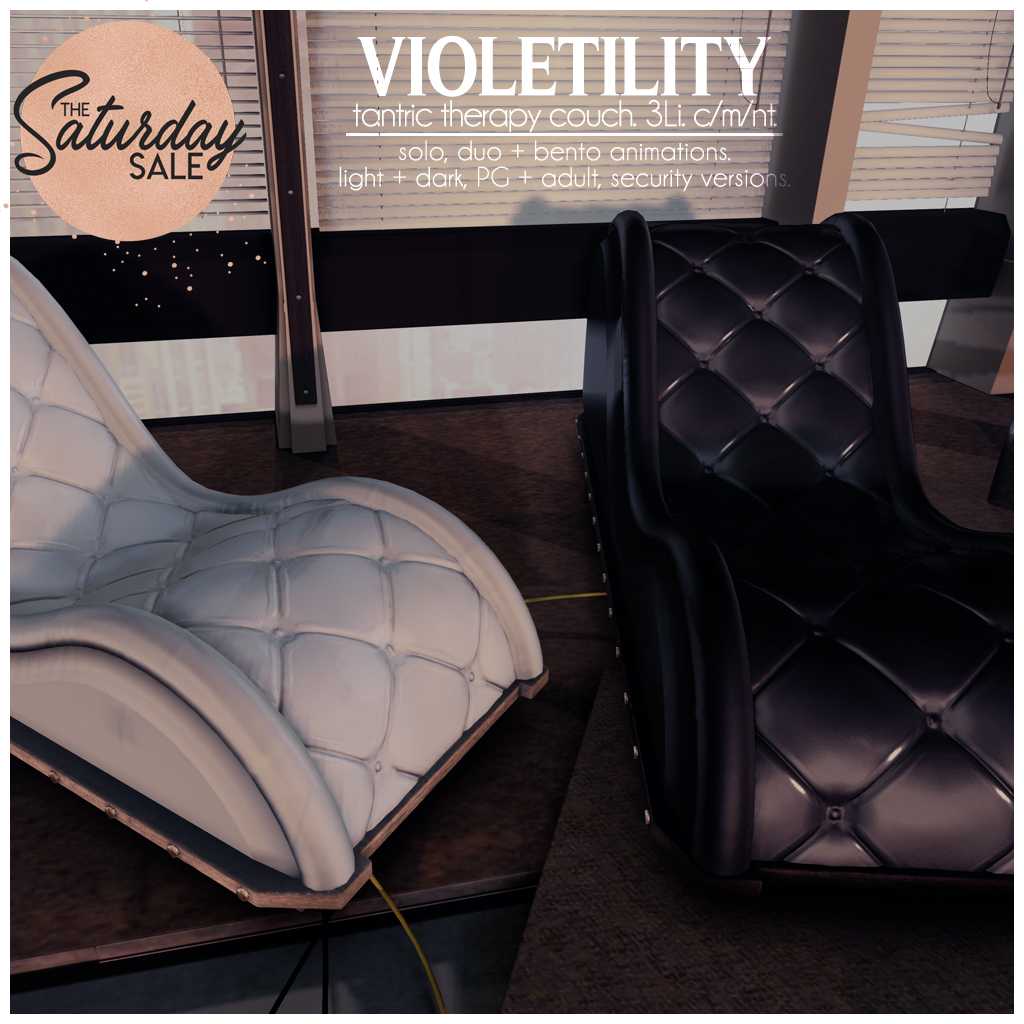 Please log in to like, share and comment!