💖 !cream spaghetti hair! New release information 💖
I participate in Fuluffy Kawaii Event 3rd round.
http://maps.secondlife.com/sec....ondlife/Treasure%20I
I will release !creamSH! YumeKawa Tights Gacha 2. This event only PROMO price.
18 commons and 1 rare. Rare is all common patterns and 4 bonus patterns set.
All item includes are Maitreya applier, OMEGA applier and System tattoo layer.
Have a enjoy shopping! 🎀
Official Blog: https://creamspaghettihair.wordpress.com/
Official facebook: https://www.facebook.com/Cream.Spaghetti.Hair/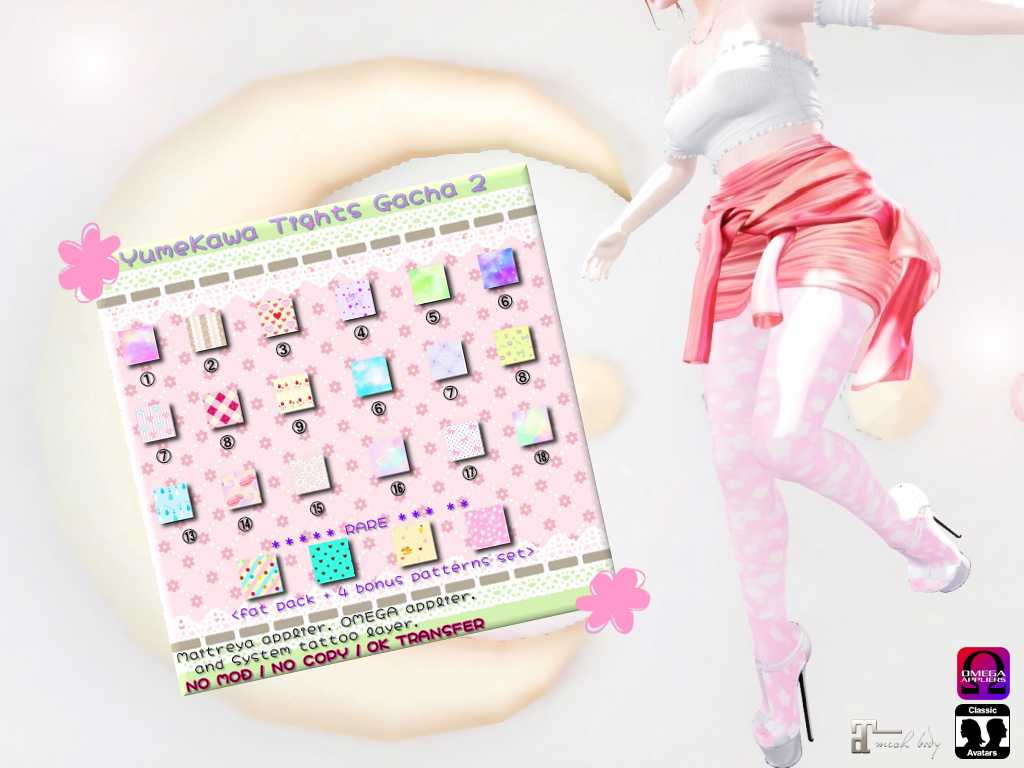 Please log in to like, share and comment!