We've got to make some room for newer items so it's time for a bit of spring cleaning. All items (except for gachas) will be marked 50% off from June 13th through June 20th. This sale is for both ZFG and Facet Originals mainstores.

http://maps.secondlife.com/sec....ondlife/Touch%20N%20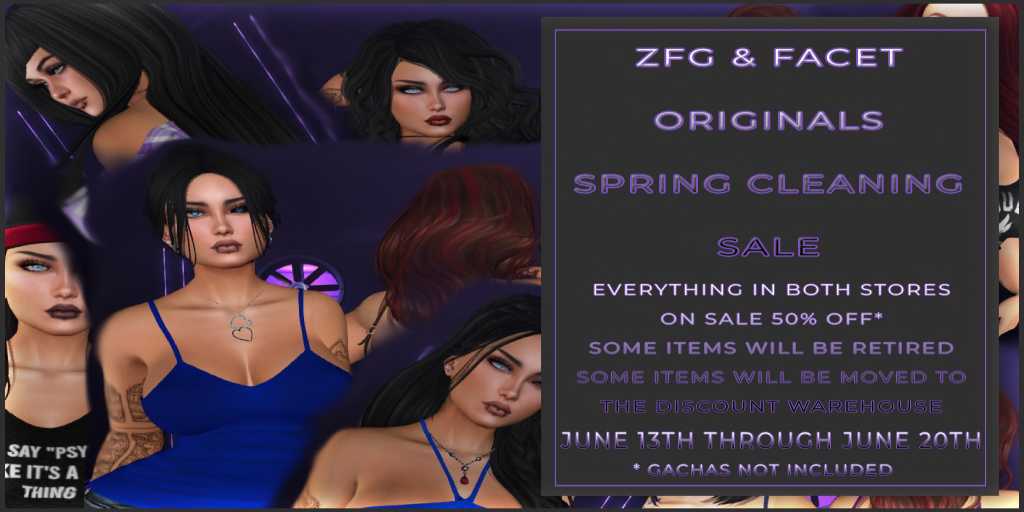 Please log in to like, share and comment!