.:Short Leash:. Naughty & Nice Xmas Gacha Set
Sold exclusively at XXX Monthly Event

• original mesh    
• materials enabled    
• 2 rares, 4 uncommons, 14 commons
• scripted rares- functioning fireplace and naughty rug with naughty and nice bento animations
• uncommons feature 3 texture options per stocking
• NO copy/YES mod/YES transfer

Shop XXX Event's December Sale ♥
https://maps.secondlife.com/se....condlife/Zen%20Soul/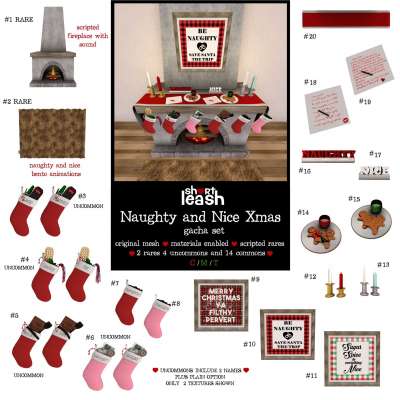 Please log in to like, share and comment!