I love when I create a decor scene that works with a fashion blog. It does make my life easier to put myself within the scene than to find a way to work what I'm thinking. Yesterday, I blogged a lovely autumn living room and today I'm all cozy in front of the fireplace. For a full view of the decor please visit Autumn's Coming.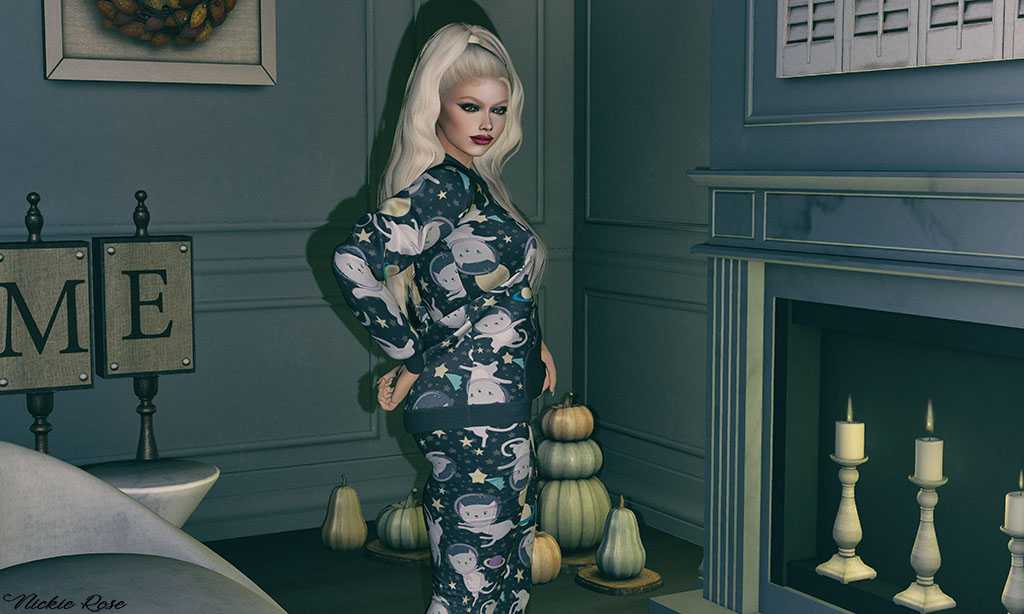 I chose a cute pajama separate from Pink Cream Pie today. This kitty inspired set can be purchased separately in 12 different patterns for each. They are fit for Freya, Hourglass, and Maitreya and each has a loose and tight fit. I just thought this was too cute together and totally the jammies I would lounge around in RL. You can pick these adorable pieces up at the main store or MP locations. 
Top: Pink Cream Pie - Leanne Hoodie Kitty Pack Freya
Pants: Pink Cream Pie - Kore Leggings Kitty Pack Freya 
Marketplace δ Flickr δ Group Join
I paired this adorable outfit with a brand new, high ponytail from Truth. This hair is available at the main store and MP locations, is available in all standard color packs, includes a style HUD, mesh hairbase that can be toggled on and off, and optional bangs for left, right, and both. This hair is just absolutely beautiful and totally one you should have in your inventory.
Hair ♥new♥: Truth - Delirium Blonde 
Marketplace δ Flickr δ Group Join
This pose is from Lyrium and can be found at the brand new monthly round of Flourish Sales Studio. This pose set includes 5 bento poses plus mirrors, includes a pose HUD and stand, and is sexy and sweet all rolled into one.
Pose ♥new♥: Lyrium - Mia - Flourish Sales Studio (September 10 - October 4)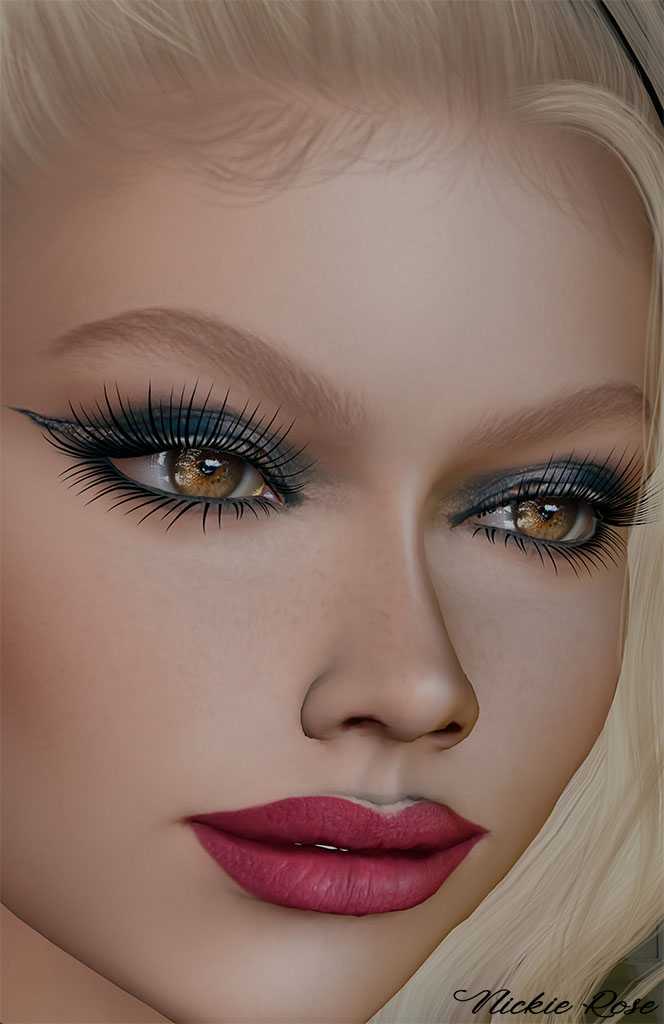 The Face has another new makeup palette available for VIP members at the main store. This makeup palette contains 6 eyeshadows and 6 lipsticks for Catwa and Genus only. 
Makeup ♥new gift♥: The Face - Fantasy Makeup Palette Catwa 
Marketplace δ Flickr δ Group Join
Eyes: Avi-Glam - Alluring Eyes Fatpack Catwa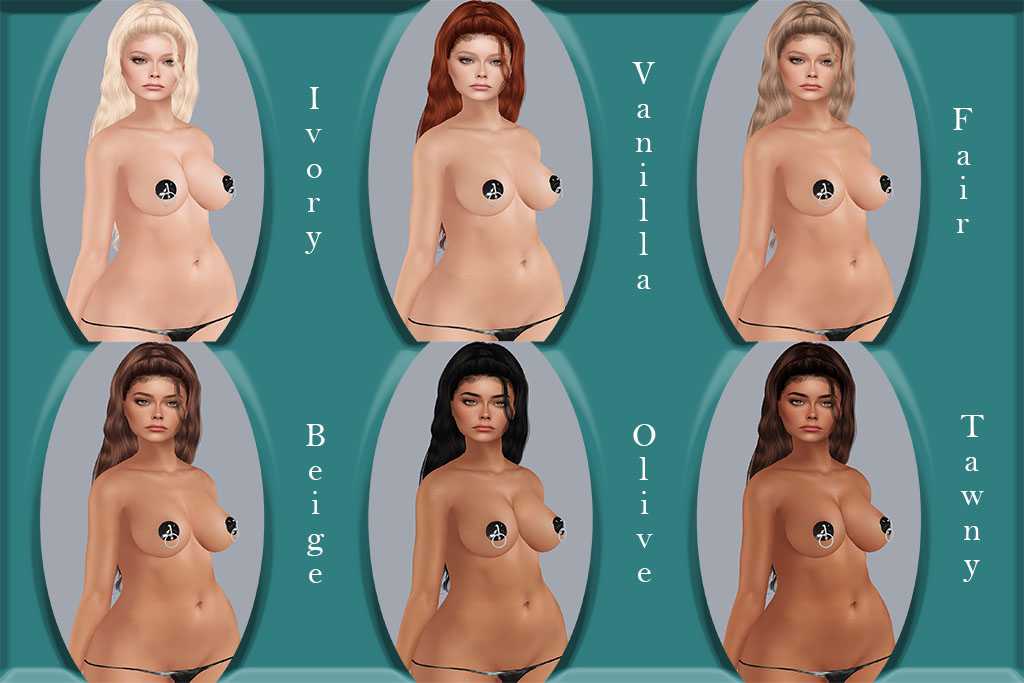 Amara Beauty has a Catwa applier available at Flourish and this set includes 6 skin tones, brand new Legacy body appliers, and an Omega all-in-one HUD body applier with 2 breast options. This skin is gorgeous, shape is not included but I chose one from West End to feature this skin with. 
Skin ♥new♥: Amara Beauty - Piper Catwa - Flourish Sales Studio (September 10 - October 4)
Shape:  - Chloe Catwa Catya (modified body) 
West End δ Flickr δ Group Join