Have you ever wondered what it would be like to be rich, to be famous, and to be able to party like the stars you see on TV? I'm not sure I'd like to be famous but being rich would definitely have its advantages. I would like to think that I would be responsible with my wealth and not have it spent within a 5 year period, I would like to think that I could comfortably take care of myself, my kids, and my mother for the long term. Alas, I will probably never be rich but it's a nice dream innit?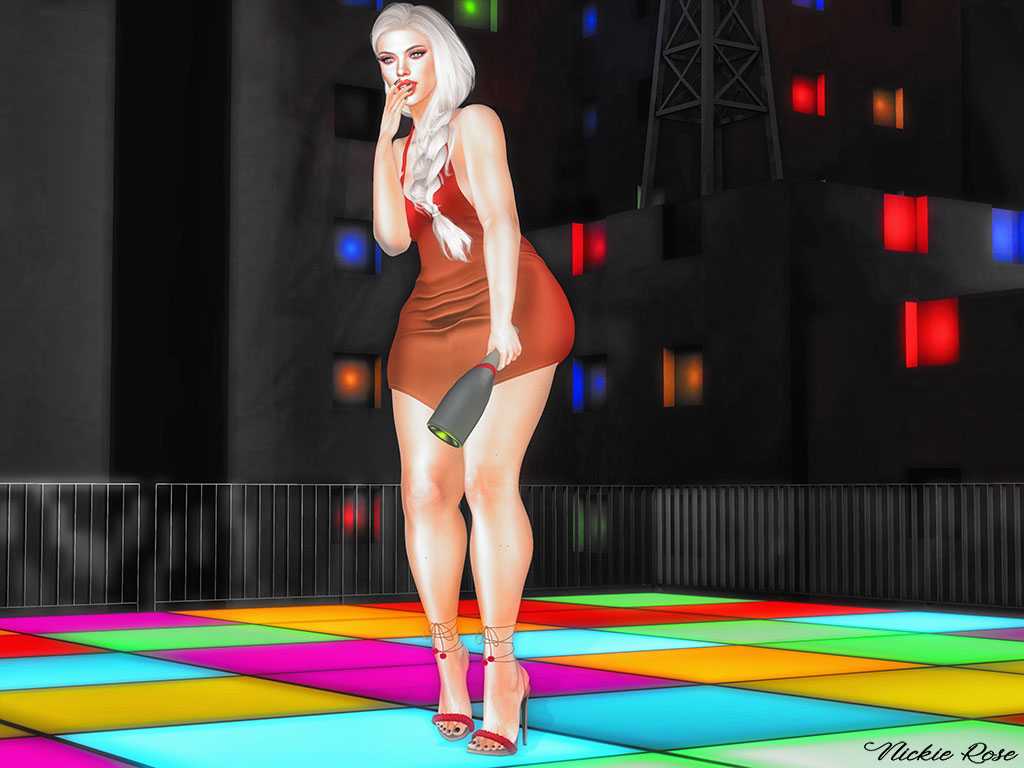 Today Justice is helping me party like a rockstar in this new dress available at Cosmopolitan. This dress is fit for Maitreya, Belleza, and Slink. This dress has 50 options in the fatpack, 10 in the print pack, and each of the 20 solid colors gets a matching ombre color. This dress is sexy and fun, perfect for a night out on the town.
Dress ♥new♥: Justice - Misty Freya - Cosmopolitan Event (September 9 - September 21)
Marketplace δ Flickr δ Group Join
I chose a fun new pair of heels from Essenz to match my super cute dress. These heels are made for Belleza, Maitreya, and Slink. They come in 26 colors broken up into mini packs and each pack includes a fur HUD for customization. These are so much fun and another great item from Essenz. 
Shoes ♥new♥: Essenz - Polynesia Belleza - Belle Event (September 6 - October 3)
Marketplace δ Flickr δ Group Join
This backdrop from The Bearded Guy is one of the latest releases for his gacha collection. This set includes 5 commons and one rare. This gacha is available at Ota.Con Event, an anime-inspired event and there is a lot of fun backdrops in this set. 
Backdrop ♥new♥: The Bearded Guy - Kawaii Spirit The Dancefloor Rare Animated - Ota.Con Event (September 1 - September 30)
Marketplace δ Flickr δ Group Join
The Bearded Guy Kawaii Spirit Gacha Key
I chose an older pose set from GingerFish to round out my party style. This set includes 5 bento poses plus mirrors, champagne bottle, and champagne glass. Each pose requires the use of one or both. This set is so much fun!
Pose: GingerFish - No Sleep 4 Mirror
Marketplace δ Flickr δ Group Join
I haven't blogged a Stealthic Hair in a while but when I saw this new one available at Collabor88 I just knew I had to have it. This hair is a long, loose braid, it comes in 2 sizes, all standard color packs or a fatpack, and includes a style and tint HUD. This hair is so much fun, I'm sure you're going to see it all over SL for the near future. 
Hair ♥new♥: Stealthic - Sultry Blonde - Collabor88 (September 8 - October 6)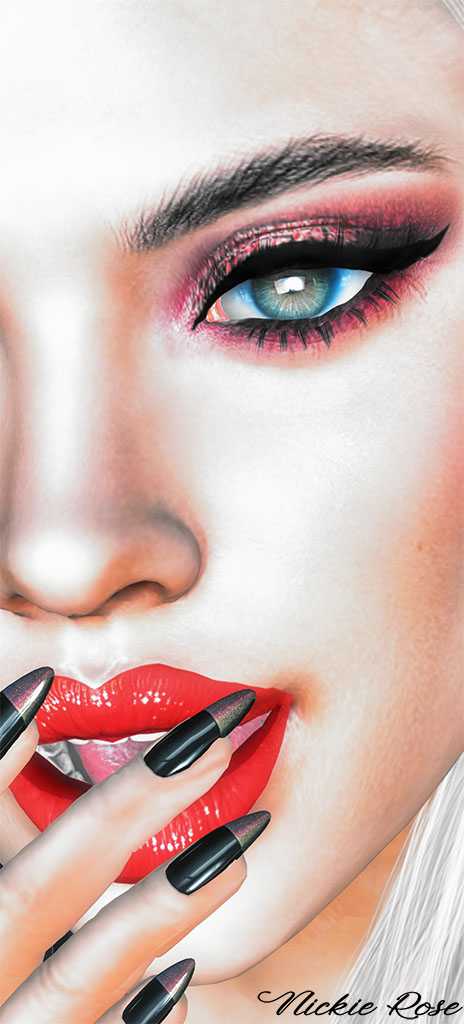 TheSkinnery has a brand new skin for Genus at Collabor88. This skin comes with the shape, BoM skins, an eyebrow shaper, and the applier HUD for Genus. 
Skin ♥new♥: TheSkinnery - Inka Genus Honey - Collabor88 (September 8 - October 6)
Eyes: Avi-Glam - Striking Eyes Gacha Genus 10 
The Face has a brand new group gift in the store for VIP members. This makeup palette contains 6 eyeshadows and 6 lipsticks and is just gorgeous. This set is made for Genus and Catwa only.
Makeup ♥new gift♥: The Face - Infinity Makeup Palette 
Marketplace δ Flickr δ Group Join
Dark Passions - Koffin Nails participated in The Saturday Sale a couple of weeks ago with a brand new nail applier. You can still purchase this set but it is no longer on sale. This set includes appliers for Belleza, Slink, Maitreya, and Omega nails. The HUD contains 9 new nail appliers and they're all so pretty.
Polish ♥new♥: Dark Passions - Koffin Nails - Black Glass Glitter Belleza
Marketplace δ Flickr δ Group Join