My blog is still down, my tech guy is at Comic-Con and can't deal with my little issue this weekend, but I feel very fortunate to have an alternative to write my blog. If you haven't joined Social VR yet you really should. This is an avatar created social media page is for us, the residents of Second Life. We don't have to worry about being reported as a fake account, we don't have to worry that our accounts will be locked and forced to give our RL information. This is our page, our style, and Athayus has done a really great job.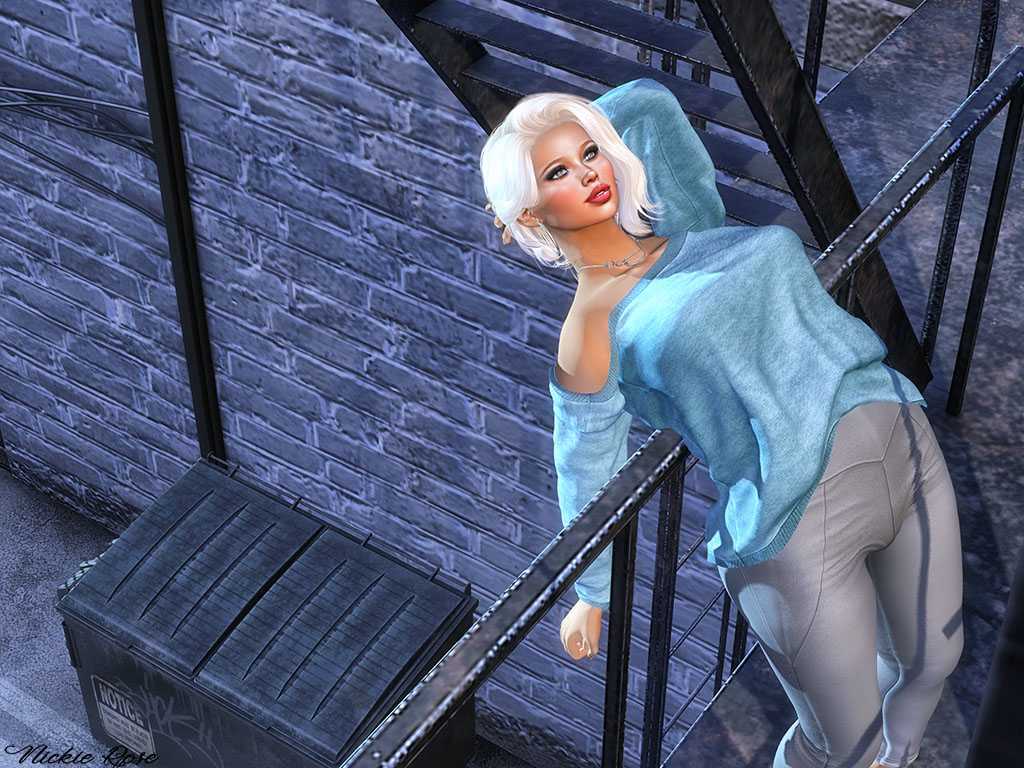 Just Because is at this month's round of FaMESHed with this fun and comfy new outfit. The top and leggings are sold separately but are meant to complement one another. Both pieces are made for Freya, Hourglass, Legacy, Maitreya, and Physique. You can buy each of them in 26 individual colors or grab the fatpack and have a new color every day. This set is so cute and makes me ready for fall. 
Top ♥new♥: Just Because - Patricia Sweater Freya -
Leggings ♥new♥: Just Because - Quincy Leggings Freya - 
Marketplace δ Flickr δ Group Join
Hazeel has three new poses available at the main store and I showed off one yesterday but I just had to do one of the other ones. This pose would terrify me in RL as I hate heights but this was kind of fun. The pose includes a concrete wall prop to use if you wish or do what I did and use a backdrop. This is a bento pose. The backdrop is an urban city scene from Minimal and was just exactly what I needed. 
Pose ♥new♥: Hazeel Poses - City Adventure 
Marketplace δ Flickr δ Group Join
Backdrop ♥new♥: Minimal - Urban Backdrop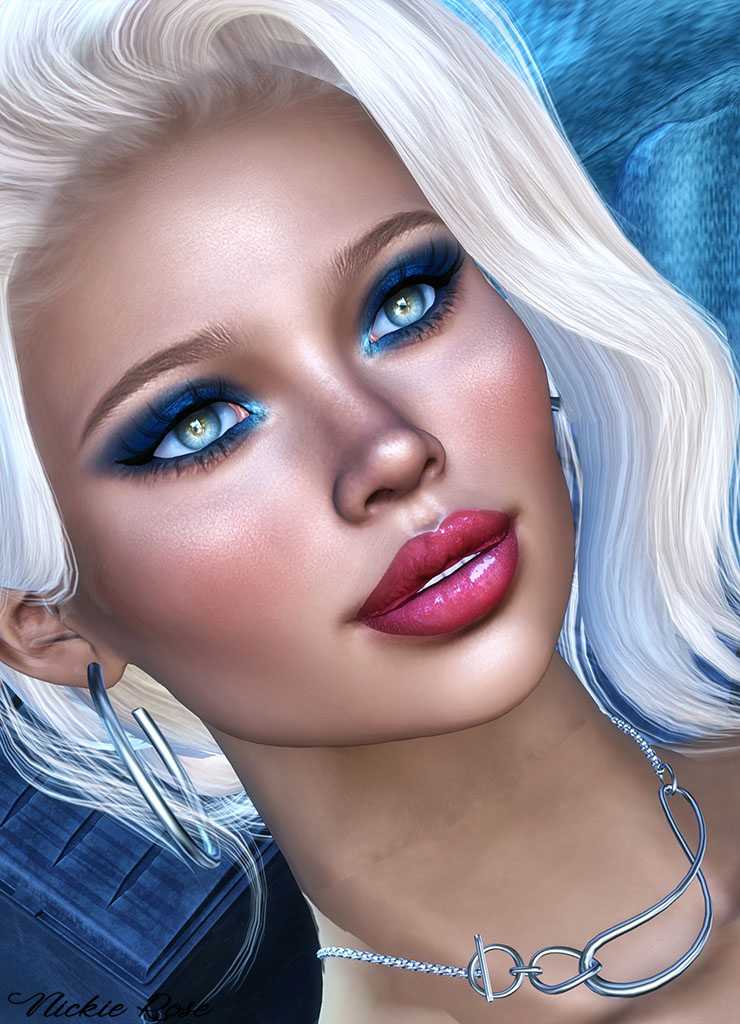 Cae has this gorgeous set available at Uber this month and I just love it. The necklace and earrings include a HUD with 6 metal options and the necklace chain and charm can be changed independently from one another. There is a resizer script built into all pieces so that you can make it fit you perfectly. Always take a copy so that if you mess up you have a fresh piece.
Jewelry ♥new♥: Cae - Teagan Collection - 
Marketplace δ Flickr δ Group Join
The Face has a brand new eyeshadow and lipstick set available at Vanity Event. This set is made for Genus only and each pack includes 6 tones for each. They are lovely and fit so well, just as you expect from The Face. 
Eyeshadow ♥new♥: The Face - Smoke Eyeshadow Genus - 
Lipstick ♥new♥: The Face - Simple Lipstick Genus - 
Marketplace δ Flickr δ Group Join
Skin: Pink Fuel - Delina Latte Genus 
Eyes: Avi-Glam - Soulstrike Eyes Ether Genus 
Lashes: Michan - Marion Lashes Genus