So this is going to be my temporary home until Danni's Dream is back up and running and I just have to thank Athayus Quan for making Social VR so I have a place that I can continue to blog. When this would happen before I would just be burnt or have to write a blog of sorts on Flickr. This is a much better alternative and I am so happy it exists. Last night, my boyfriend and I went and saw The Offspring. It was totally worth it and everything I hoped it would be. I've wanted to see them since I was a kid and now I can check that off my bucket list.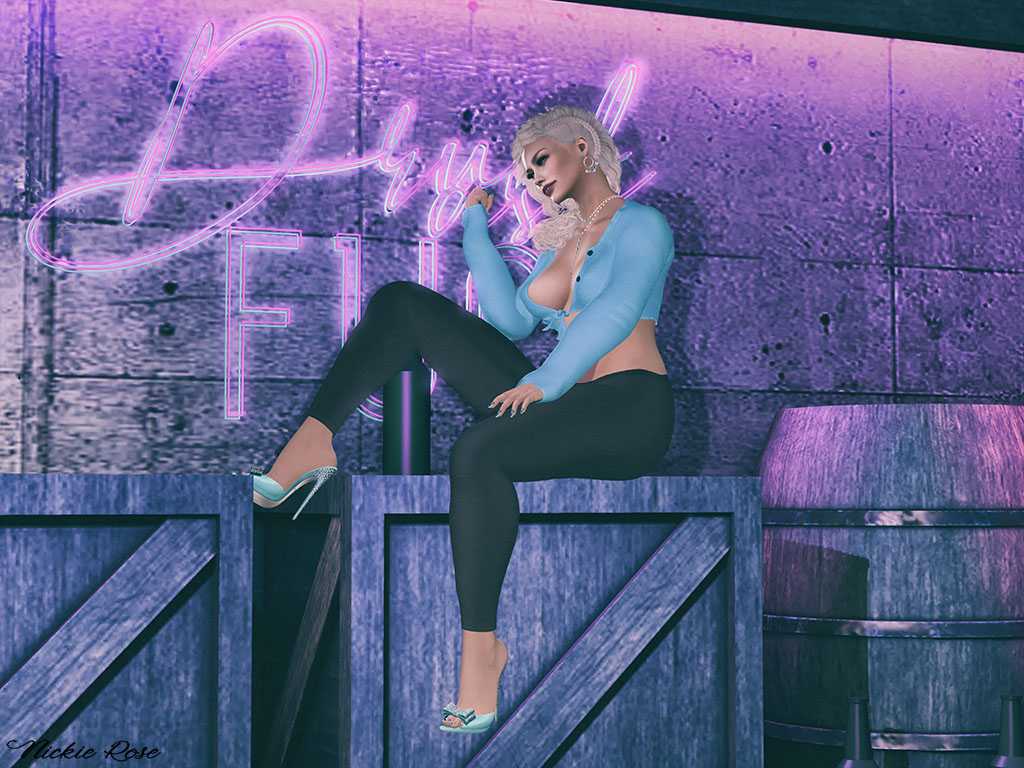 I was recently accepted to blog for LSR Moda, these clothes are sexy and fun, sure to put your mind into a night out on the town. This outfit is available at UNIK Event and is fit for Maitreya, Freya, Isis, Legacy, and Hourglass. This set comes in 30 colors separately or in a fatpack with all the colors. 
Outfit ♥new♥: LSR Moda - Akame Set - UNIK Event (September 7 - September 30)
Marketplace δ Flickr δ Group Join
I paired this outfit up with a pair of heels from N-Core available at Uber. These heels are fit for Maitreya, Belleza, and Slink only and are available only as a fatpack. The fatpack includes 12 shoe colors, 12 gemstone colors, and a toggle to turn the gemstones on and off. These are fabulous and exactly the kind of quality you expect from N-Core. 
Shoes ♥new♥: N-Core - Clara Belleza Fatpack - Uber (August 25 - September 23)
This pose is from Hazeel and is available at the main store location. There is an optional prop with the pose built-in as well as just the pose to use in your own scene. I chose a brand new backdrop from The Bearded Guy, available at Vanity Event. This gacha set includes 5 commons and 1 rare. 
Pose ♥new♥: Hazeel Poses - City Waiting 
Marketplace δ Flickr δ Group Join
Backdrop ♥new♥: The Bearded Guy - Your Night Backdrops Drunk as Fuck Rare - Vanity Event (September 5 - September 25)
Marketplace δ Flickr δ Group Join
The Bearded Guy Your Night Backdrops Gacha Key
Phoenix has an adorable new hair available at FaMESHed. This hair comes with a style HUD that gives you a long or short ponytail, optional side bangs, and there is also a ball cap version included. This hair is available in all color packs and is so much fun.
Hair ♥new♥: Phoenix - Jess Hair - FaMESHed (September 1 - September 27)
Marketplace δ Flickr δ Group Join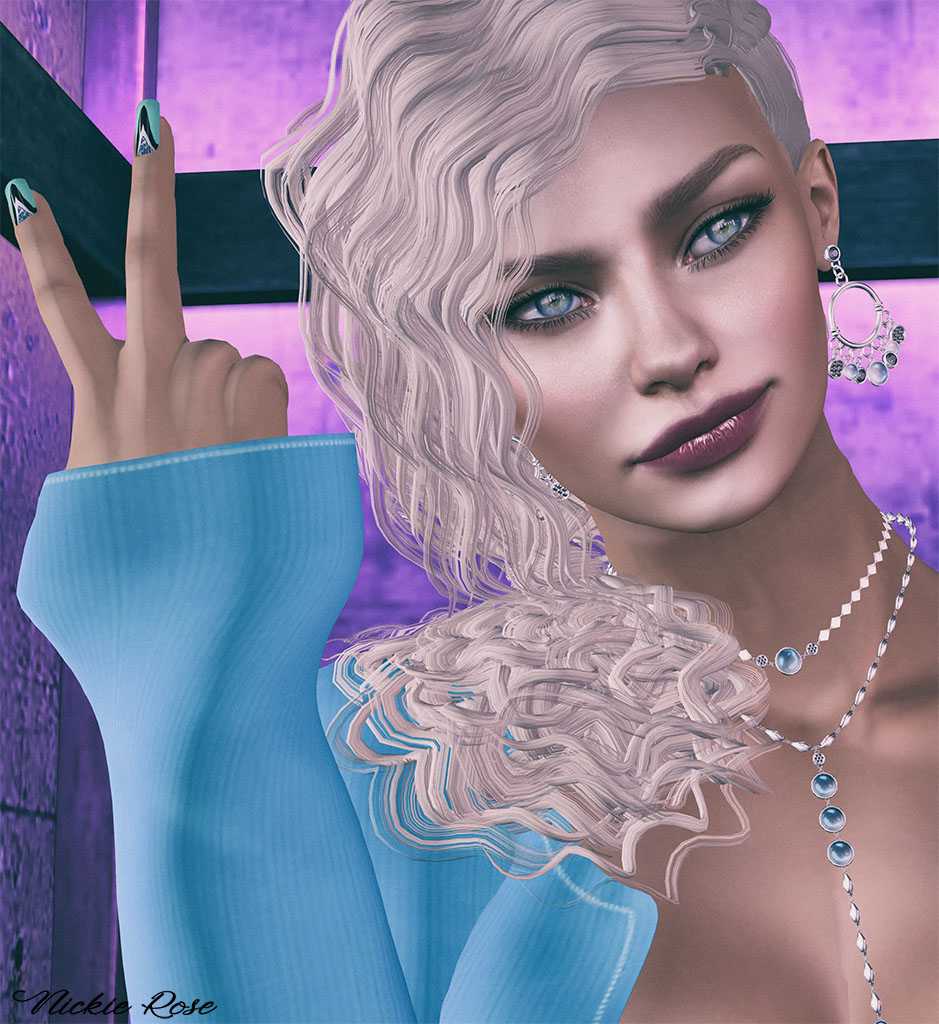 Cae released this gorgeous jewelry set last month and I just didn't have an opportunity to get to it then but I wanted to share it with you today. This necklace and earring set include a HUD with 3 metals and 15 gemstones. They are unrigged and include a resizer that is controlled by touch. They are stunning and well worth a trip to the main store. 
Jewelry: Cae - Skylar Collection 
Marketplace δ Flickr δ Group Join
I just love this new nail set from Kosmetik available at the main store. This nail applier is made for Maitreya, Omega, Slink, and Vista. It includes 5 different polishes to choose from or if your mesh hands allow it you can wear all 5. This set is really fantastic and matched my outfit so perfectly.
Nails ♥new♥: Kosmetik - Curious Aqua 
Marketplace δ Flickr δ Group Join
Skin: Pink Fuel - Eliana Latte LOGO Applier
Izzie's has a brand new lipstick collection available at Uber. This lipstick is available for Genus, Catwa, Lelutka, and LAQ/Omega heads. There is solid and fade options as well as 11 color options to choose from.
Lipstick ♥new♥: Izzie's - Glossy Lipstick LAQ/Omega - Uber (August 25 - September 23)
Eyes: Avi-Glam - Soulstrike Eyes Day
For details regarding basic look and LMs to body parts please click here.