So many awesome Shiny Prizes in the MadPea Mad Summer '19 Fishing Tournament! Not only fun, they are transferable, so exchange them in the MadPea Group to complete your collection!

Accessorize your fun days of fishing with the bright and playful MadPea Backpack - Yellow! No one will miss the Sunshine in your step, and on your back, with this fashionably happy backpack!

Join the fun and being your search for your Shiny: http://maps.secondlife.com/sec....ondlife/MadPea%20Mad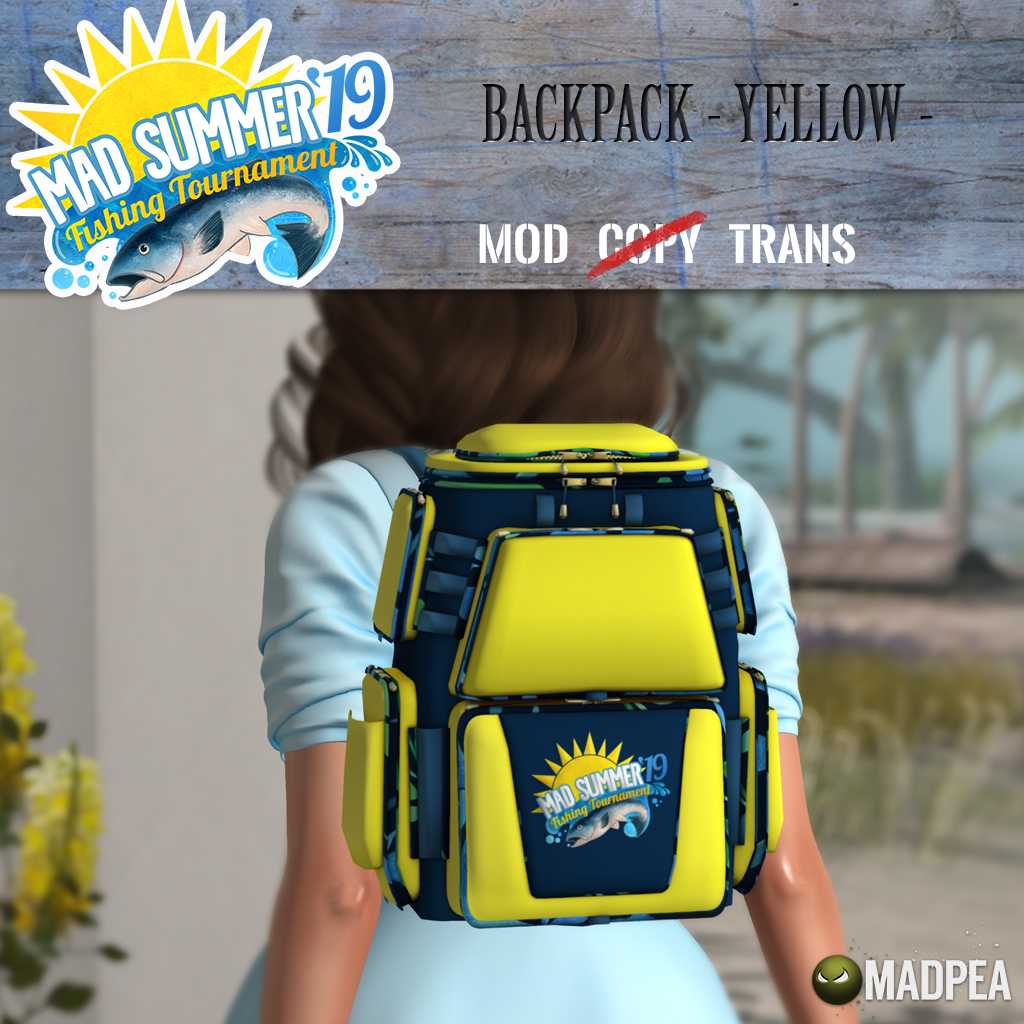 Please log in to like, share and comment!