The Cleverest Detectives can sleuth all the clues to ear the Achievements and prizes of the MadPea Christmas Adventure Calendar: Murder on the MadPea Express until January 6th!

Roawenwood has created the perfect place to cozy up to that someone special while enjoying the chilly beauty of the season! The "Winterchill Cuddle Sled" is that lovingly hand-crafted decor piece that makes Winter merry and bright!

Hurry to Get Involved with the Murder on the MadPea Express Adventure before it's too late: http://maps.secondlife.com/sec....ondlife/MadPea%20Mad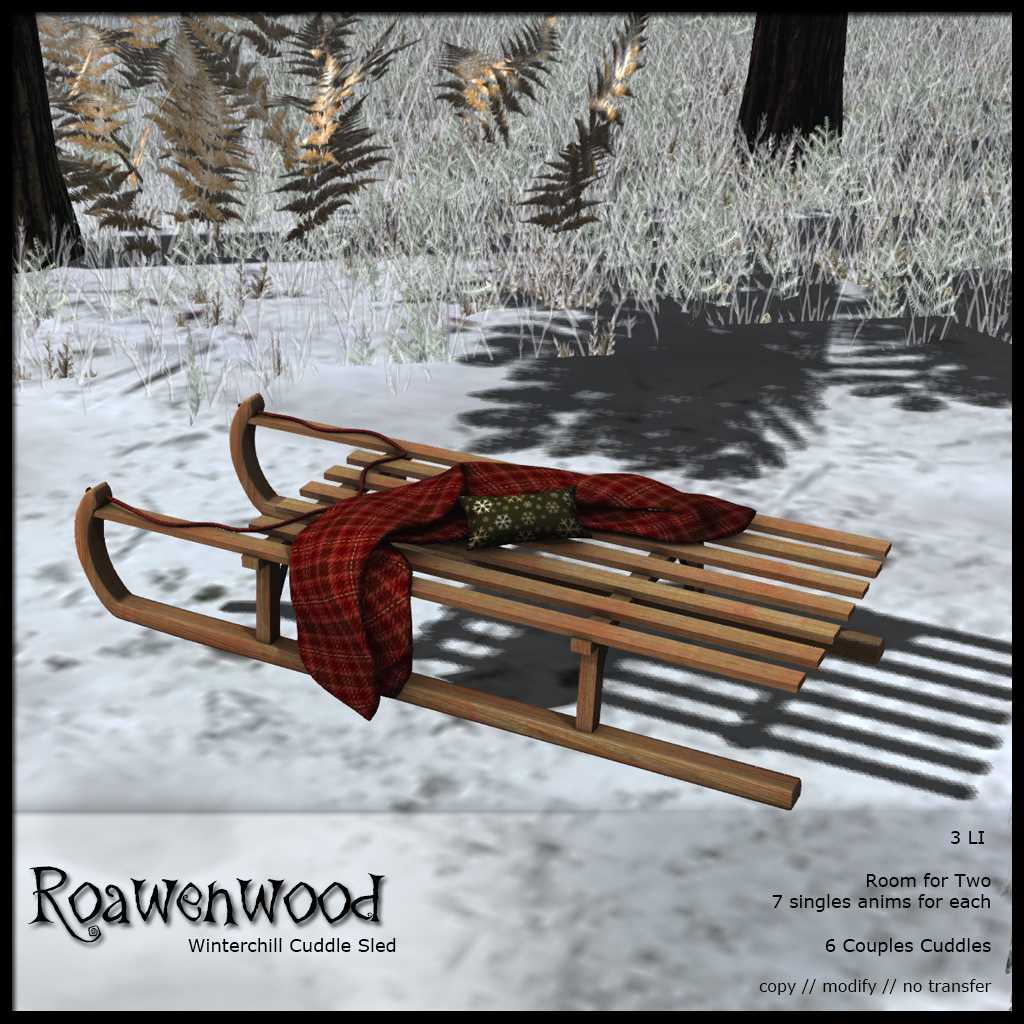 Please log in to like, share and comment!