The third installment of the [Fetch] swear words tees are now available at the main store for Syndicate Sunday!

9 offensive swear words to choose from!

69L through the week!

Please try a demo!

SLurl: http://maps.secondlife.com/sec....ondlife/Offbeat/71/1

Preview: https://flic.kr/p/2e2eDxr
#fetch #secondlife #fashion #syndicatesunday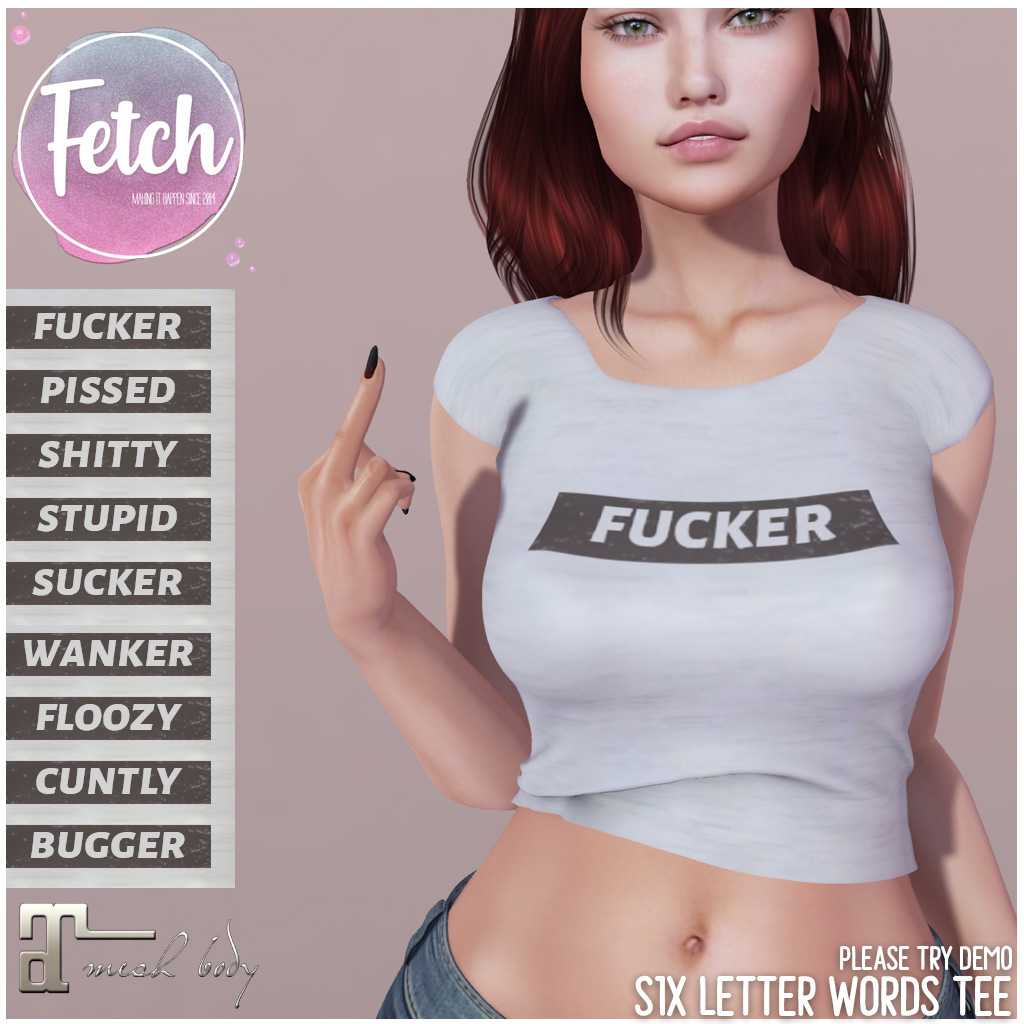 Please log in to like, share and comment!