EVIE @ Second Life 16th Birthday!🤩
We are very happy to announce our participation at the #SL16B this year! 🥳

To celebrate we are holding a -50% Discount Sale on all the products at our spot @ Golden Sim!
You'll also find a special free gift for you 🎁
http://maps.secondlife.com/sec....ondlife/Golden/163/1

We'll be at the sl16b until 8th July, visit us at the Golden Sim!

Happy Birthday SL!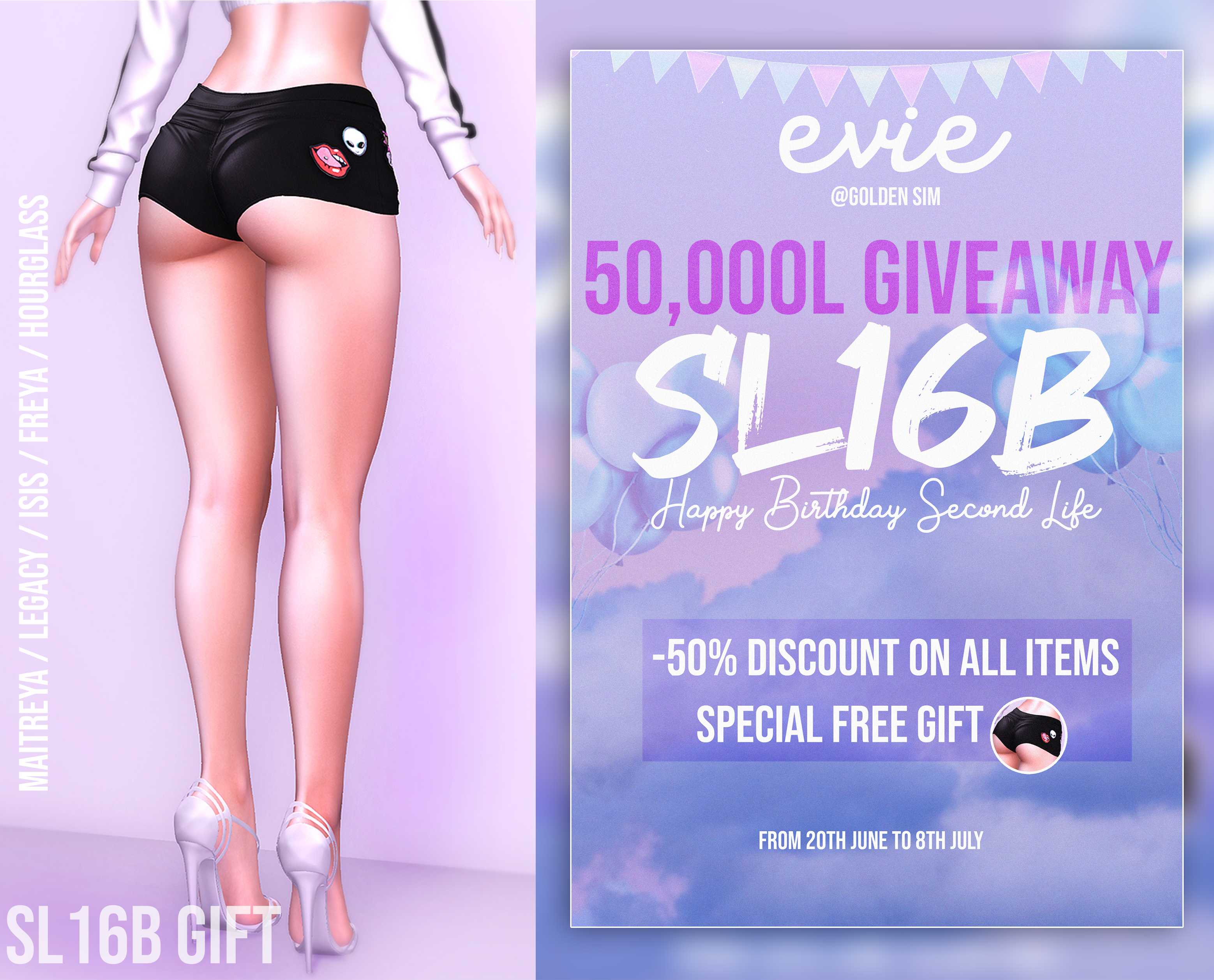 Please log in to like, share and comment!