Guerilla Burlesque are super excited to announce that we will be joining the impressive roll of talent currently appearing at Babylon Berlin in Second Life. We'll be taking our beloved BURLY, as directed by Meegan Danitz and featuring your favourite dance divas, including Aubreya Joszpe, Divine Quandry, Dax Dover, Sho Kyong, Lynxa Wilde, Chryblnd Scribe and hot new find Jaron Metaluna. Grab a date or you best entourage to join us at Chelsie Goodliffe's glamourous venue, where we'll be presenting the intimate and interactive burlesque fun we do best.
Doors open at 7PM for a showtime of 8PM on FRIDAY NIGHT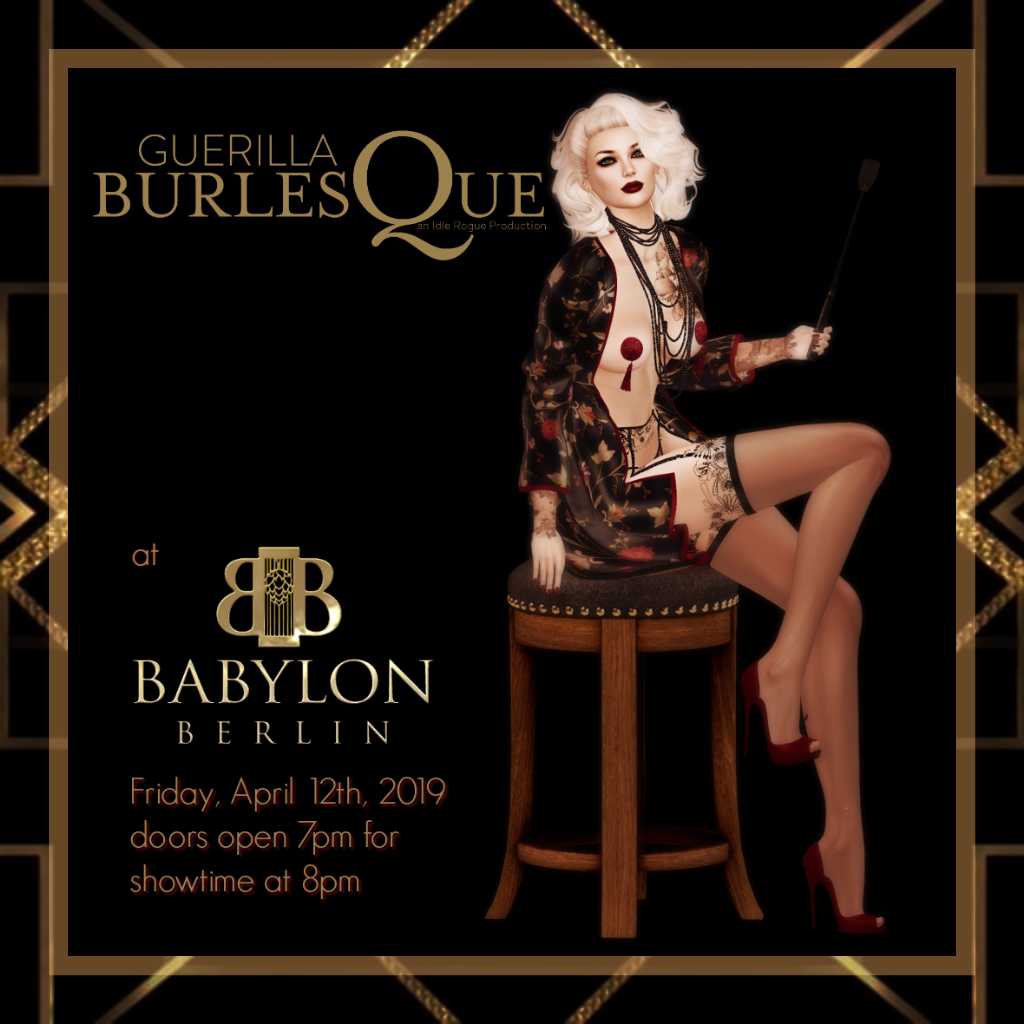 Please log in to like, share and comment!