Out now at Midsummer Enchantment!

Palmistry themed rings with 4 metal choices, 9 crystal colours, 11 diamond colours, and 10 evil eye ring colours.

These rings are Bento rigged to be compatible with these body brands:
- Slink Female & Male
- Tonic Fine & Curvy
- Belleza Freya - Venus - Isis
- Signature Gianni
- Maitreya

-Metal and crystals can be customized with the included HUD.

The event runs June 14th to June 30th.

Broomstick: http://maps.secondlife.com/sec....ondlife/Spectacle/18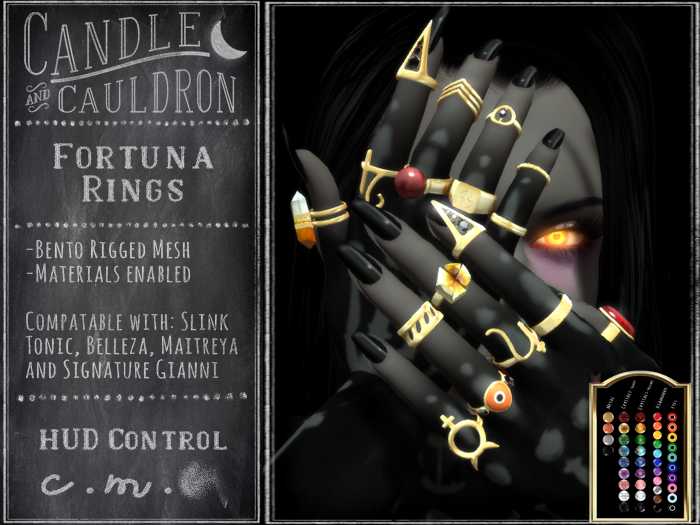 Please log in to like, share and comment!