🎉Blogger and Influencer Search🎉
We are looking for high quality photos, talented bloggers and Influencers.
👉Please entry from this URL form.
👉 https://forms.gle/KHhjBt8W7RhBWcEZA
👉Application close on October 26th 11:59 pm SLT
🌸 AFTER PARIPI FAIR 🌸
by Anime inn Event Planning Team
#secondlife #sl #slblogger #slbloggersearch #slevent #slfair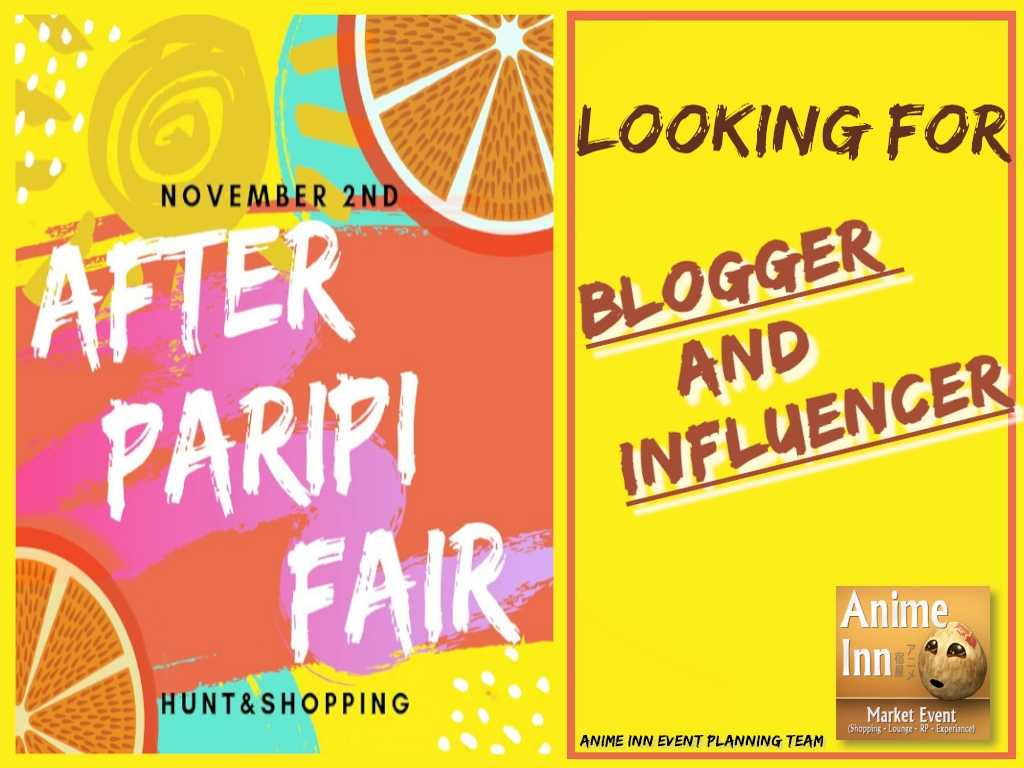 Please log in to like, share and comment!