9AM SLT - THE L`HOMME MAGAZINE SL FASHION SHOW!
We have the honor to invite you to the fifth edition of the L'HOMME MAGAZINE SL fashion show, featuring new releases and designs from the November '18 issue !
• Begin: 09 a.m. SLT
• Location: http://maps.secondlife.com/sec....ondlife/GABRIEL3/128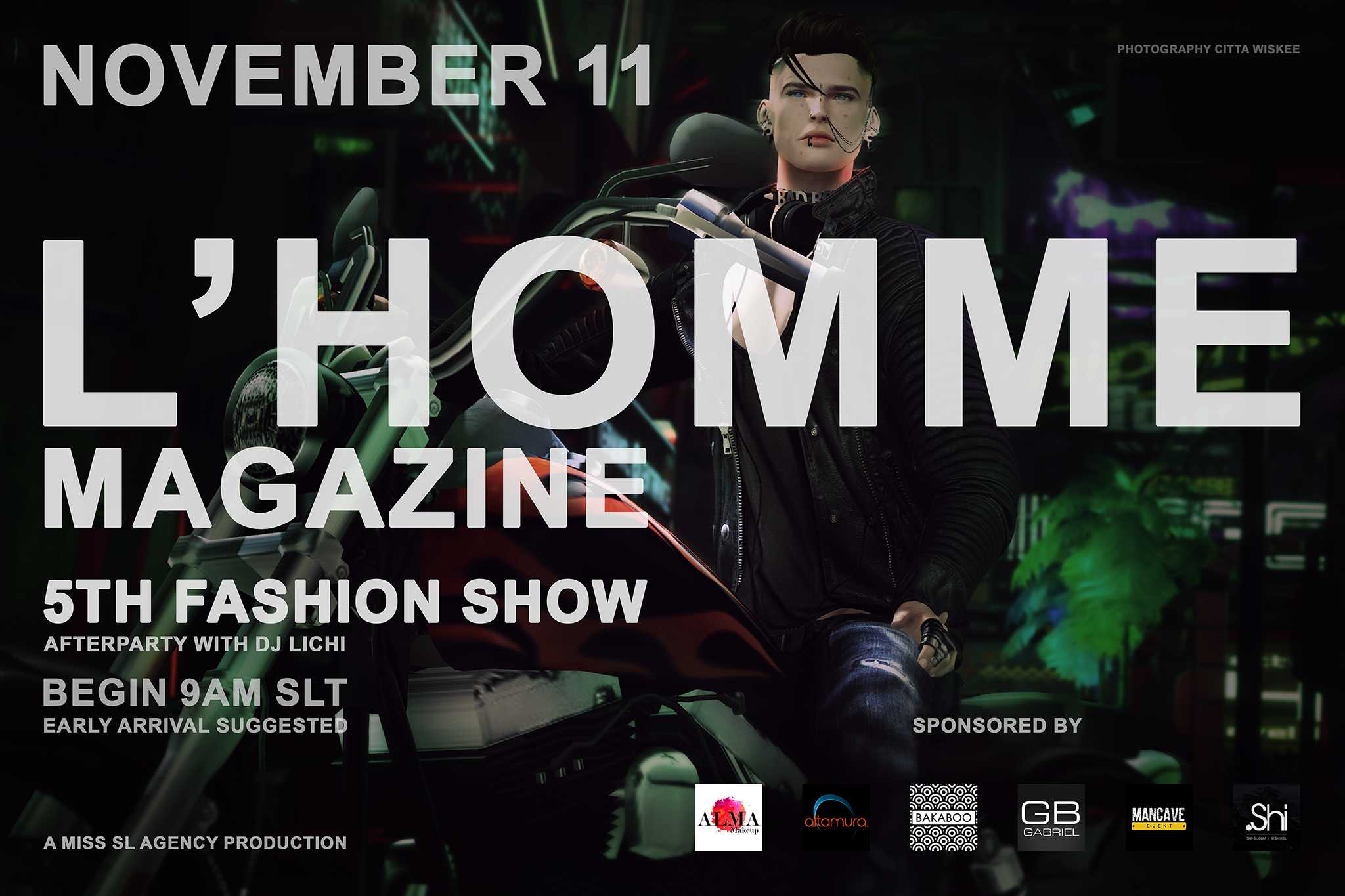 Please log in to like, share and comment!