It is the notice of performance from show CLUB Arty.
show CLUB Arty will hold dance show by collaboration with BBOY-DAN in March 14th and 15th.
In the story, nine gods create a new world.
It is dance show like theater.
One magnificent story is born.
We look forward to your visiting

※This story is a fiction.There is no relation like a religion.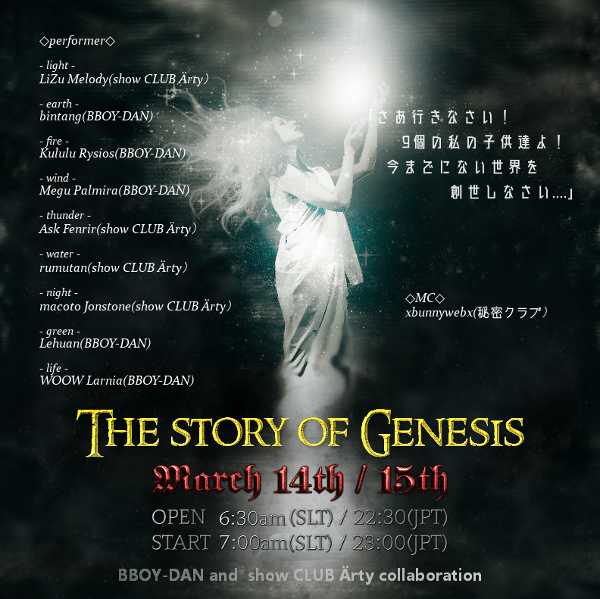 Please log in to like, share and comment!