Round 2 is now open for preorders! The last box is now available at the mainstore for purchase.

Project HILTED is a box that contains 5 exclusive original mesh items that fit the theme of the month. These products are only available in this box!

ROUND 2 THEME: LOVE!

The box is 500 L$ when preordered. The price will increase to 600L$ on the day of release, then 700L$ after the release date.

Taxi to preorder terminal: http://maps.secondlife.com/sec....ondlife/Kremlin/179/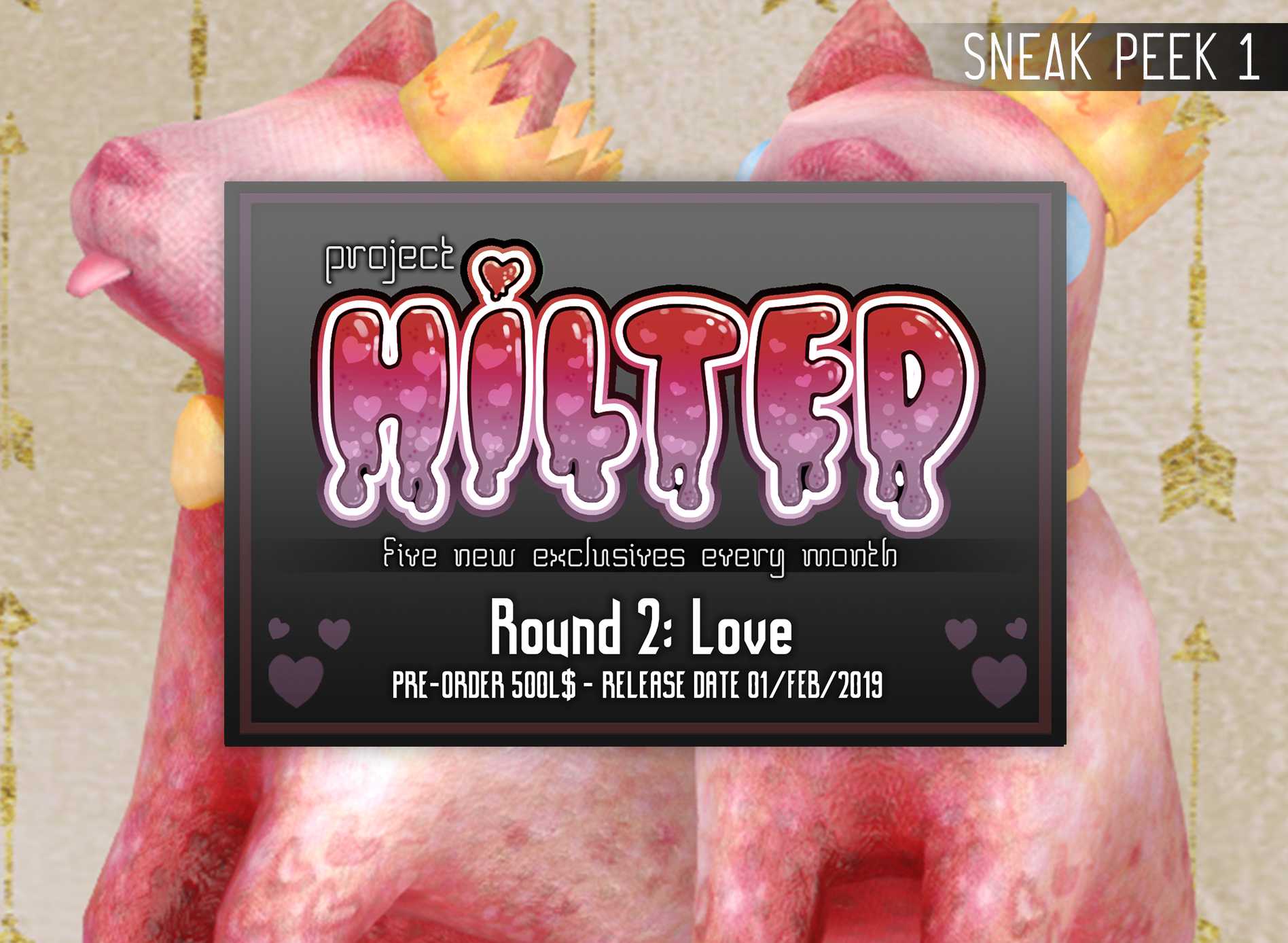 Please log in to like, share and comment!