STORYTELLING: A white rat named Itchy and his many siblings, were cold and hungry. There was nothing to eat. Winter could be brutal on tiny creatures. Lucky for them, they were clever rodent-kind! Suddenly, Itchy stood up tall, whiskers twitching. Music! He faced the direction of the wonderful melody. Oh, there delicious food that way too! He flicked his skinny rat tail as if to say, "This way!," and raced over snow-covered branches and squeezing through tight spaces until the beautiful human home of warmth, music, and food opened before him and his brethren. They were so happy. The humans must have been happy to see them too, since the female screeched, and did a dance with her arms in the air, hopping left and right. Itchy snickered. Humans were strange. He darted across the matt, scurried up a small table, and lifted a ripe orange in his paws. He felt grateful to the humans, so before he left with his ill-gotten goods, he waved a paw back to the humans. It was his way of saying, Thanks.

Event: Japonica

Designers shown:
Air, Belleza, c*C*c, Dead Apples, Devin Vaughn, Hilly Haalan, Kyoko Couture, LAQ, Maru Kado, Marushin, MonkeyGirl, NOCHE, Pink Fuel, Poetic Colors, Raven Bell, Sakka's Studio, Schadenfreude, Silvery K, Tomoto, UZME, Wasabi,

Posted to:
BishieStyleSL
https://devinvaughn.blogspot.c....om/2020/01/japonica-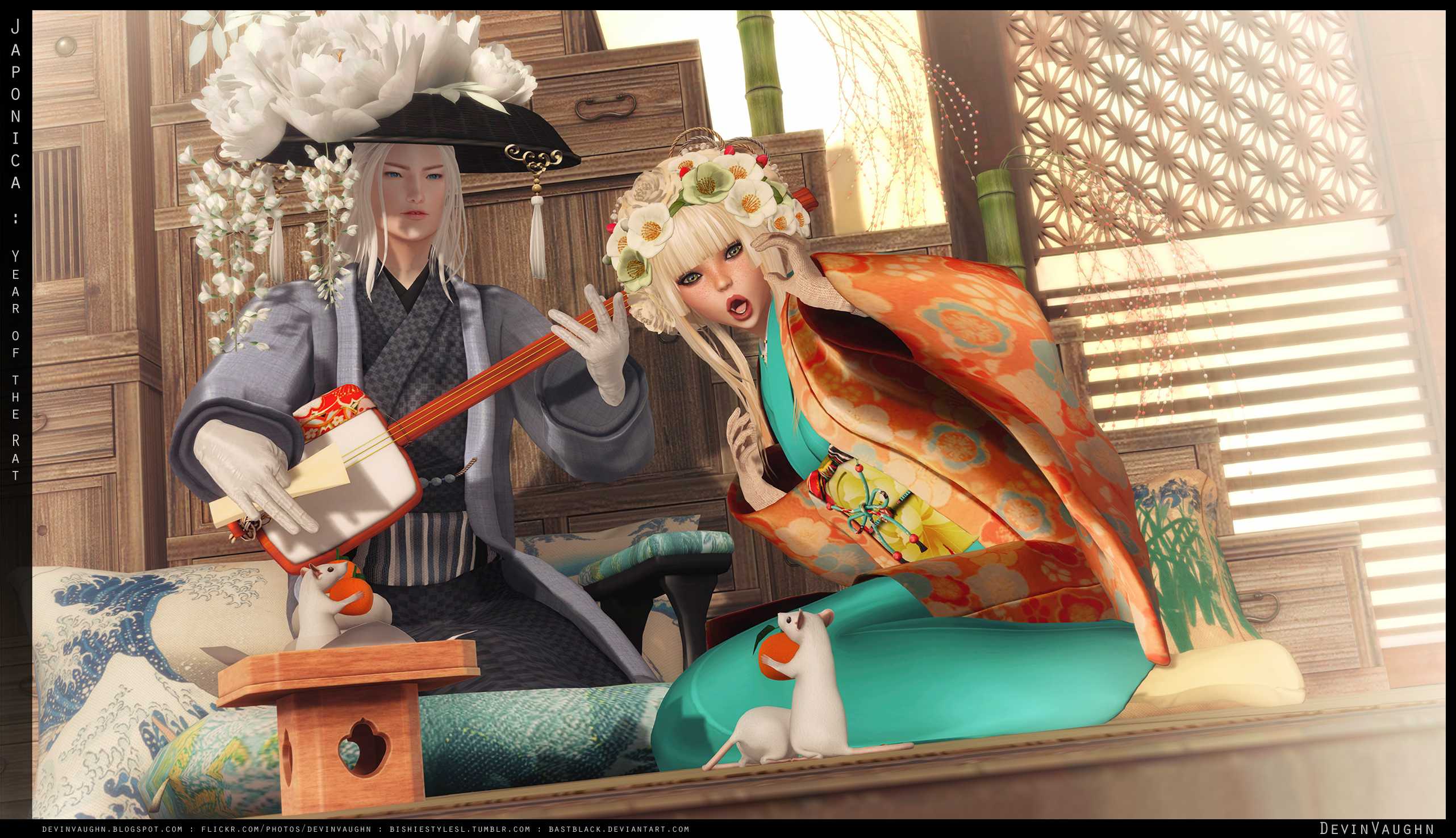 Please log in to like, share and comment!