ChiMa for The Saturday Sale 4 Jan '20: Cast Iron Fireplace
Ornate cast iron fireplace with lots of details for a realistic look. Low land impact. Only 1 land impact at its original size. Original mesh creation. Copy, mod, no transfer.
Get it at the ChiMia landing point under The Saturday Sale sign. http://maps.secondlife.com/sec....ondlife/Serena%20Pis #secondlife #slhomeandgarden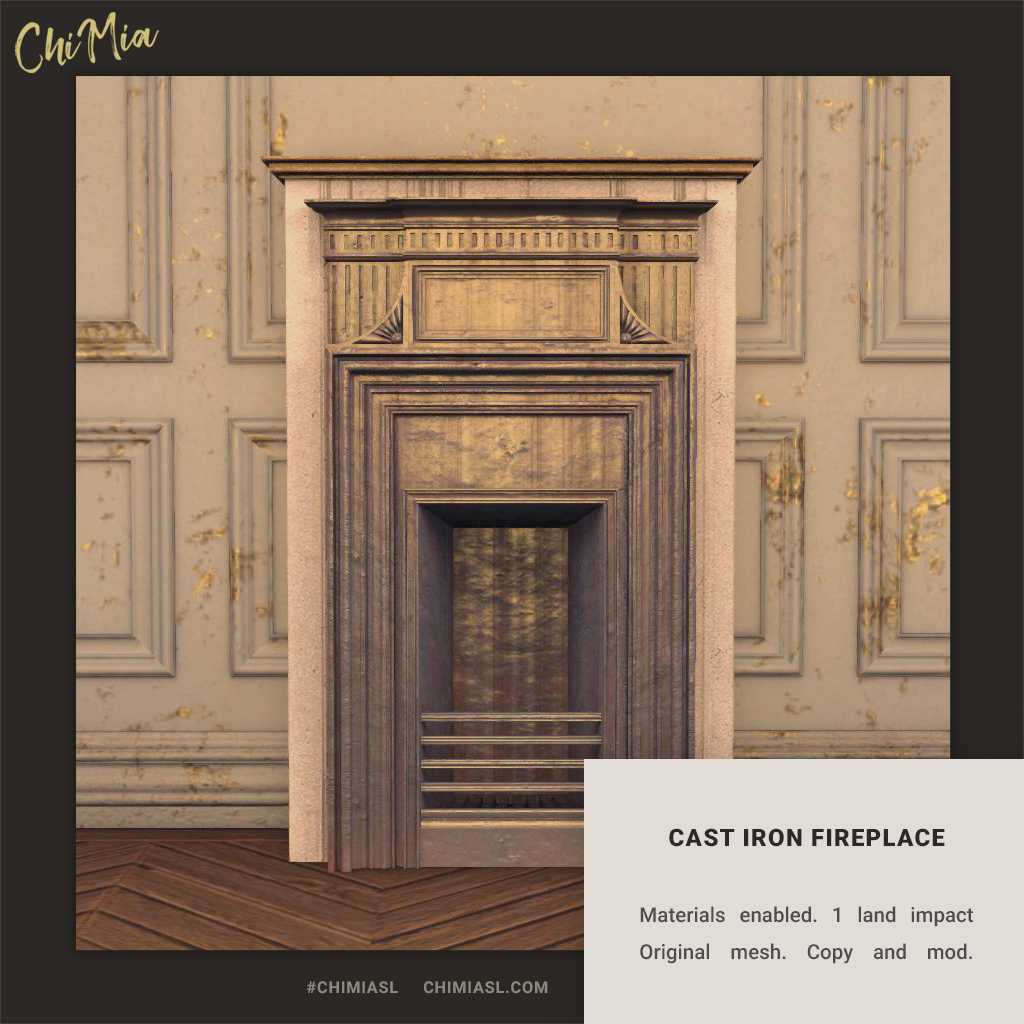 Please log in to like, share and comment!