HOY MIÉRCOLES TENEMOS...

📌CLASES DE ROLEPLAY
Ven y aprende los diferentes tipos de juego de #rolplay, aprende a crear tu personaje, su historia y a gestionar la creación de productos.
Ven con tus amigos, diviértete y descubre un mundo nuevo en SL.
Profesor: Lito
【14.00 SL】 y 【18.00 SL】
en la【GRANJA INTERACTIVA】
http://maps.secondlife.com/sec....ondlife/Ayuda%20Virt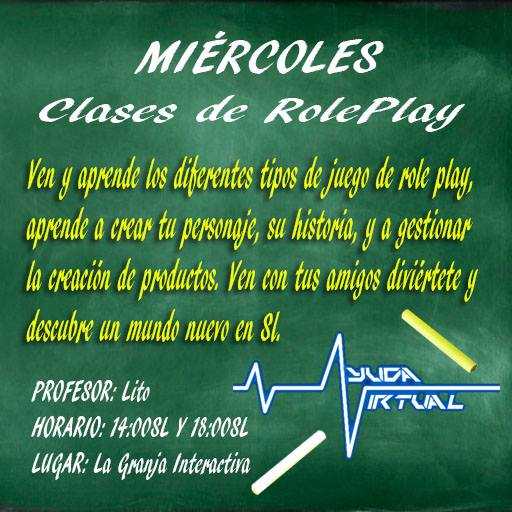 Please log in to like, share and comment!